It is estimated that 120 million people visit the alps every year, but not just in winter to get their skiing and snowboarding fix!
Summer also has plenty to offer for those who are looking to relax and unwind, or those who are looking for something a bit more adventurous! Not only that but the prices of a summer trip to locations in the French Alps such as Morzine are far more affordable than their winter equivalents, especially if you manage to pick up one of our summer special offers! But what is there to do during those long summer days when winter sports are out of the question? Well we have hand picked some of our favourite summer activities that you can add to your to do list for your first or next summer trip to Morzine!
BIKES, BIKES, BIKES!
Morzine and its surrounding areas have become somewhat of a Mecca for cycling enthusiasts ranging from road cyclists to downhill mountain bikers.
Whether you are a casual cyclist or a seasoned veteran, Morzine has something to offer for any ability. There are plenty of cross country trails well suited to beginners and even e-bikes. The Portes Du Soleil also re opens its lift network to give more experienced downhill mountain bikers easy access to its wide range of trails and bike parks. These include well groomed routes laden with berms and jumps, as well as more technical or perhaps scenic routes depending on what you're looking for, there is something for everyone!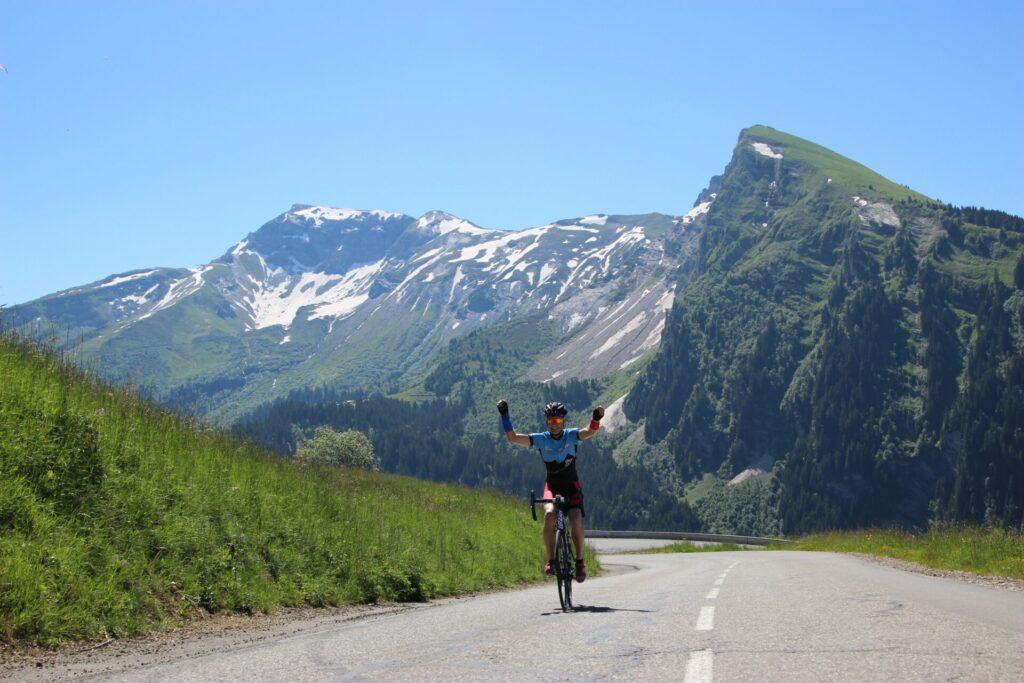 If road biking is more your thing well there's lots of that too! Morzine and its surrounding areas are littered with incredibly scenic rides and as you can imagine plenty of challenging climbs!
Having played host to the Tour De France for its 21st time last year, and with the world famous race returning for more this summer it's clear that the area definitely has something truly special to offer!
HIKING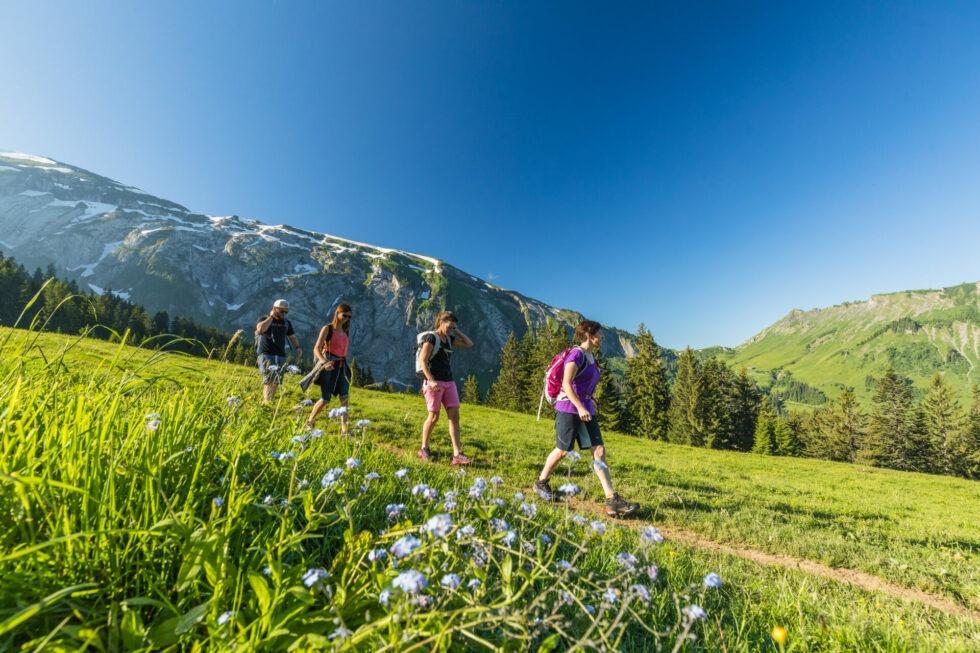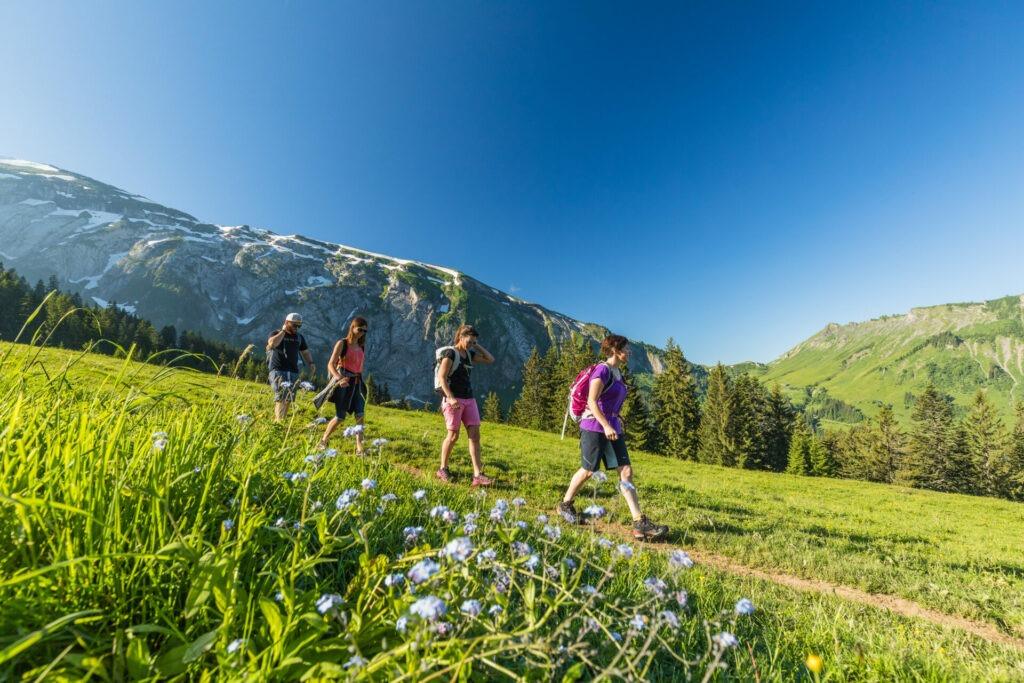 Needless to say Morzine also offers some world class walking and hiking trails for those looking to escape into the outdoors and immerse themselves in the awe inspiring French Alps.
There's nothing quite like making it to the summit of a mountain and looking down upon the beautiful green surroundings on a warm summers day. It's also a great way to enjoy the mountains with your dog and make the most of our pet policy!
If you're looking for something a bit more relaxing, perhaps a walk around Lake Montriond with access to plenty of places to stop for a coffee or some lunch? For those who are looking for a bit more of a challenge and to revel in some breath taking views of Morzine and it's surroundings, the summit of Pointe de Nyon is always popular.
day trips!
Morzine is ideally situated close to many other fantastic areas of the French Alps that are perfectly in range for a day trip and undoubtedly worth a visit!
chamonix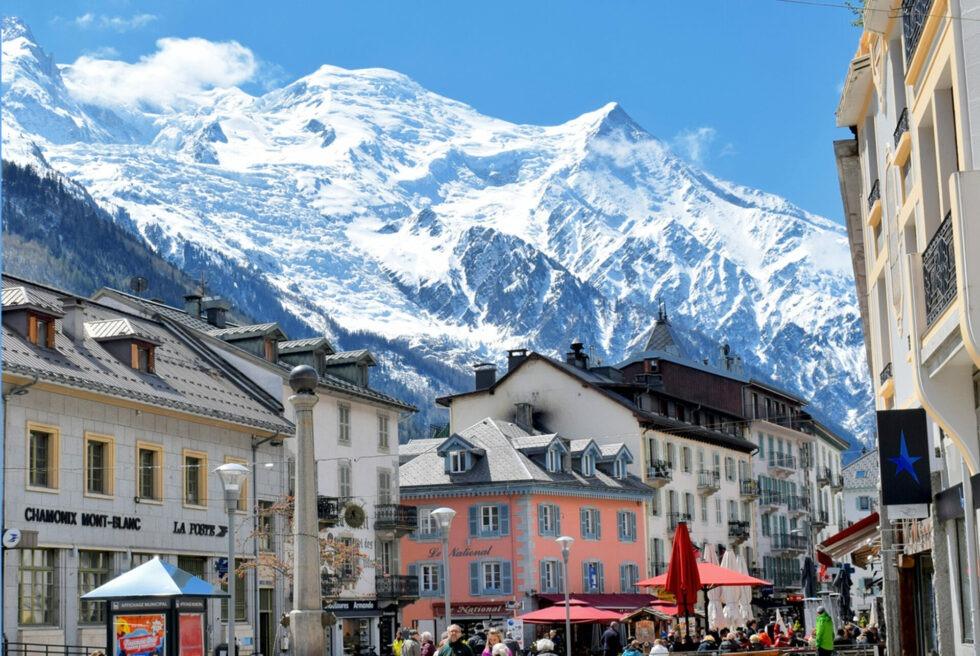 Situated right in the shadow of Europes largest mountain Mont Blanc, standing at 4,809 metres, this beautiful mountain town provides dramatic views of these stunning mountains. There are also plenty of restaurants, bars and shops to keep you entertained. If you want to get up close and personal with Mont Blanc, the Aguille Du Midi cable car is a must. This incredible feat of engineering will take you all the way up to 3777 metres, where you can enjoy amazing 360 panoramic views of this awe inspiring mountain and its surroundings.
ANNECY
A beautiful city located on the shores of a vast lake of the same name, Annecy is a hot spot for tourists in the Haute-Savoie region. Again littered with some fantastic restaraunts, bars and shops. Boasting an old town area full of character and charm, and plenty of lake activities, you won't be short of things to do here. If you can stop yourself staring at the stunning views!
Lake geneva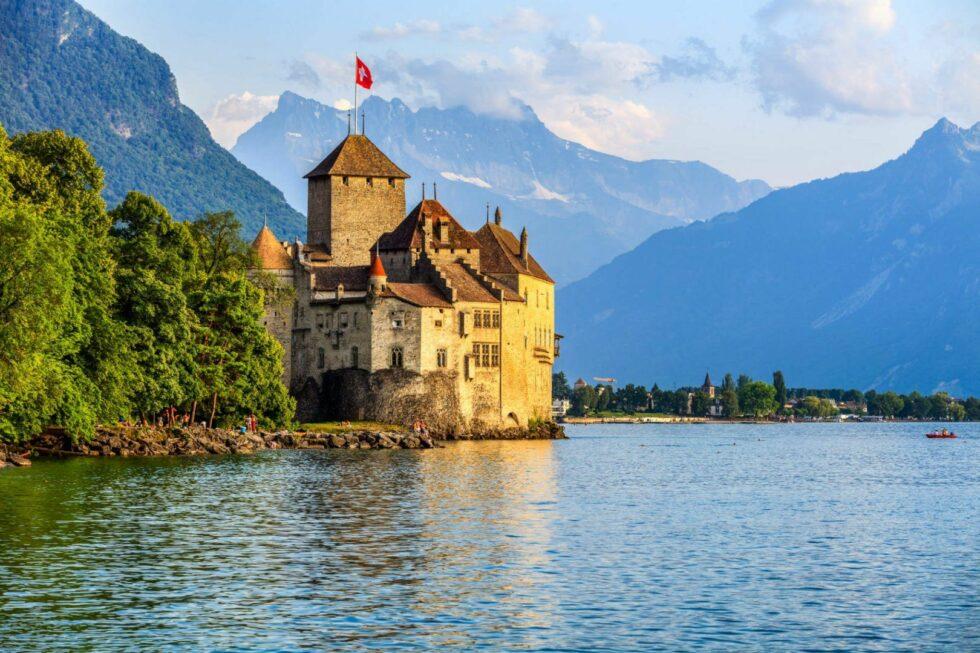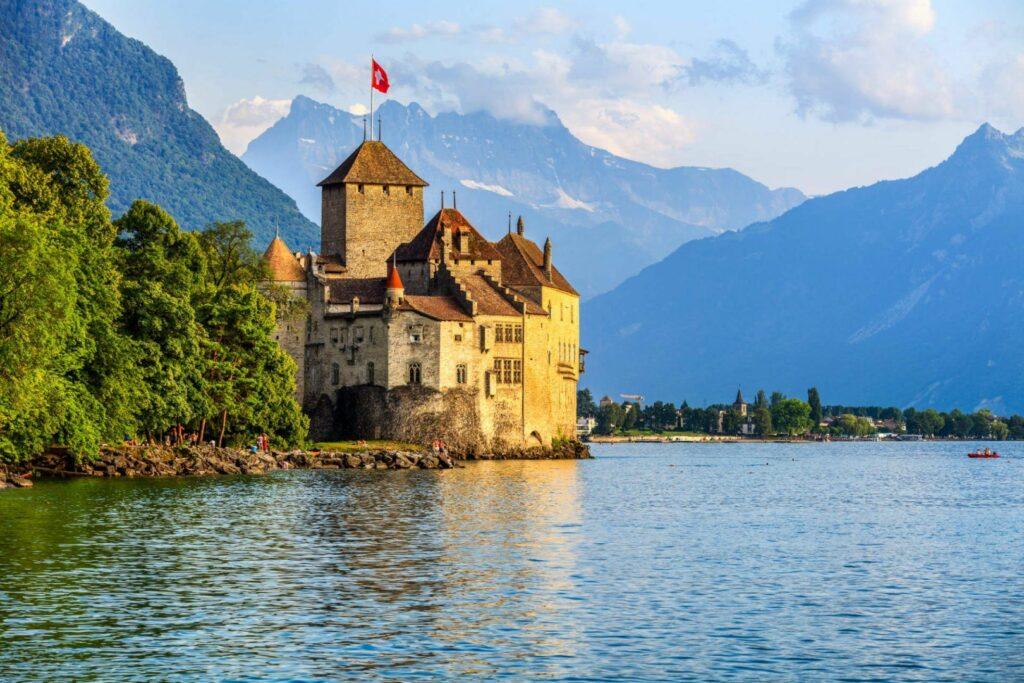 Lake Geneva is one of the largest lakes in western Europe and is shared between Switzerland (60%) and France (40%). Due to its size there are a number of places you can visit on its shores but closest to Morzine on the French side are Thonon and Evian, (yes it is where that water comes from!). Both have plenty of nice beaches if you fancy relaxing by the waters edge or a quick dip. The historic town of Yvoire is also located a bit further down towards Geneva, and is well known for its medieval buildings.
multi pass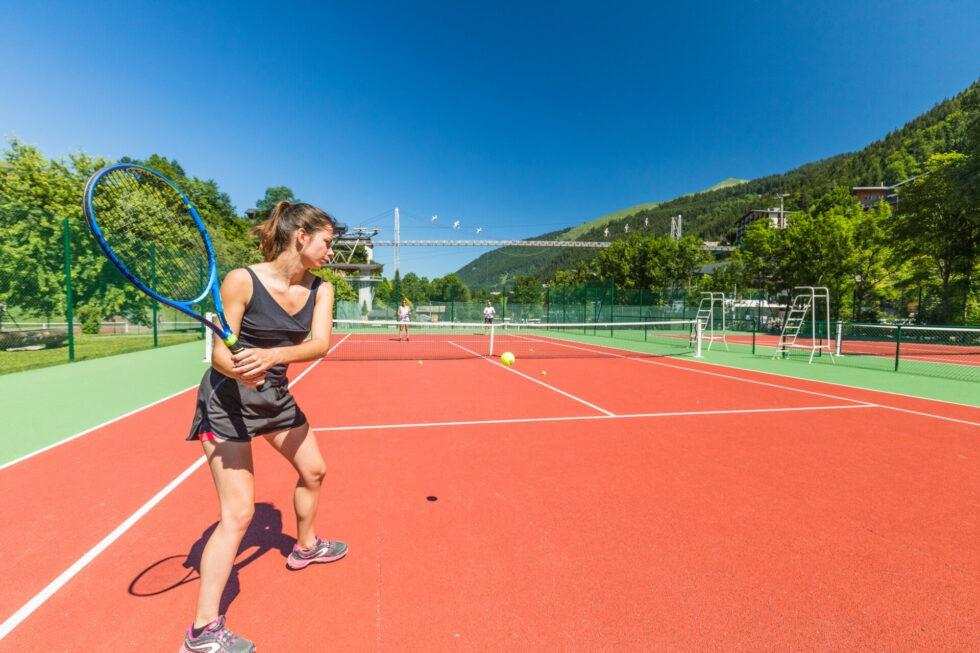 The Multi-Pass offers a massive choice of activities available in the Portes Du Soleil area.
To be more specific it gives you unlimited access to more than 70 activities in the 12 resorts of the Portes du Soleil. This means you can go for a hike in the morning, swim in the afternoon and then have a game of tennis in the evening all for only €2.50!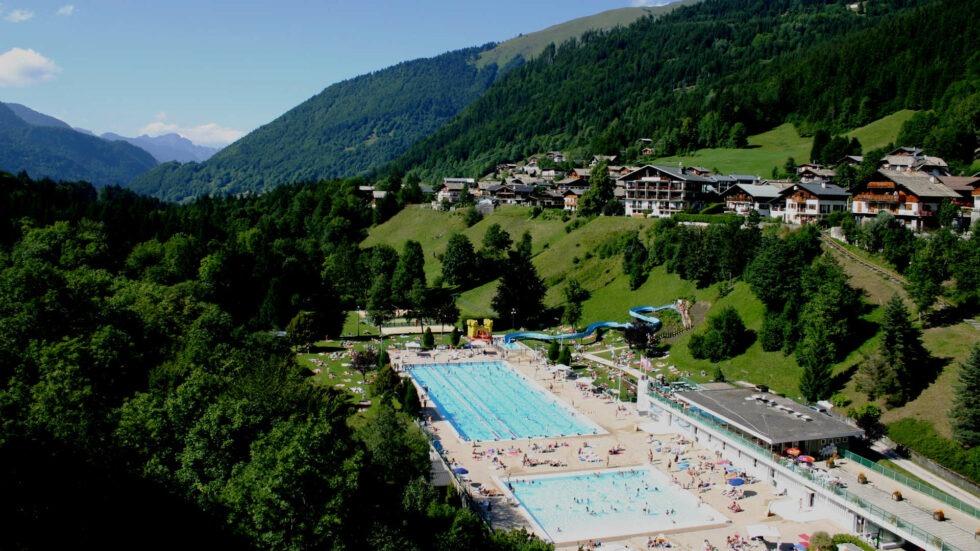 This is only available to guests staying with hotels/chalet companies who have paid to join the scheme, we think it is a brilliant offer and have therefore affiliated with the tourist office so we can offer the Multipass to our guests! So be sure to mention it when you book with us for more information!
WHITE WATER RAFTING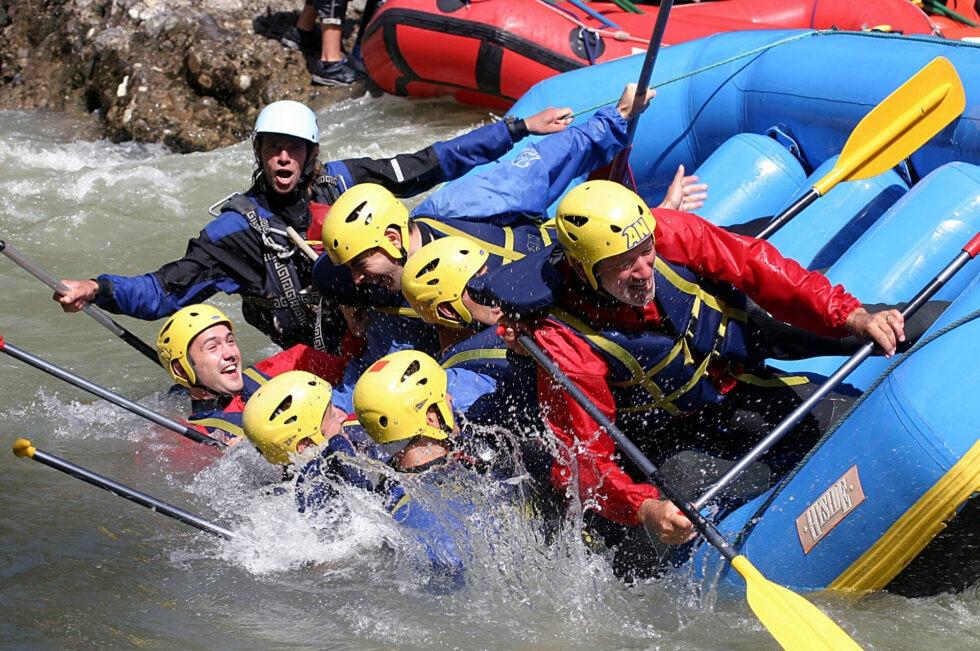 Something slightly different, white water rafting is brilliant fun and anyone from the age of 7 upwards can have a go!
Make your way down grade 3 and 4 rapids in an inflatable raft. The guides make the already exciting trip even more fun by encouraging you to jump off small cliffs half way down the river into the swirling water. They also get you to capsize and generally have a great time!
As well as rafting there are two more adrenaline fuelled activities to try on the water: Hotdogging and Hydrospeeding! Hotdogging is much like rafting but you are more in control (or not)! Rather then being on a raft of 8 people you are in an inflatable canoe which seats two people. For the really adventurous there is Hydrospeeding, wearing a padded wet suit, helmet, flippers and using a float you "swim" down the rapids under the watchful eye of the qualified guide.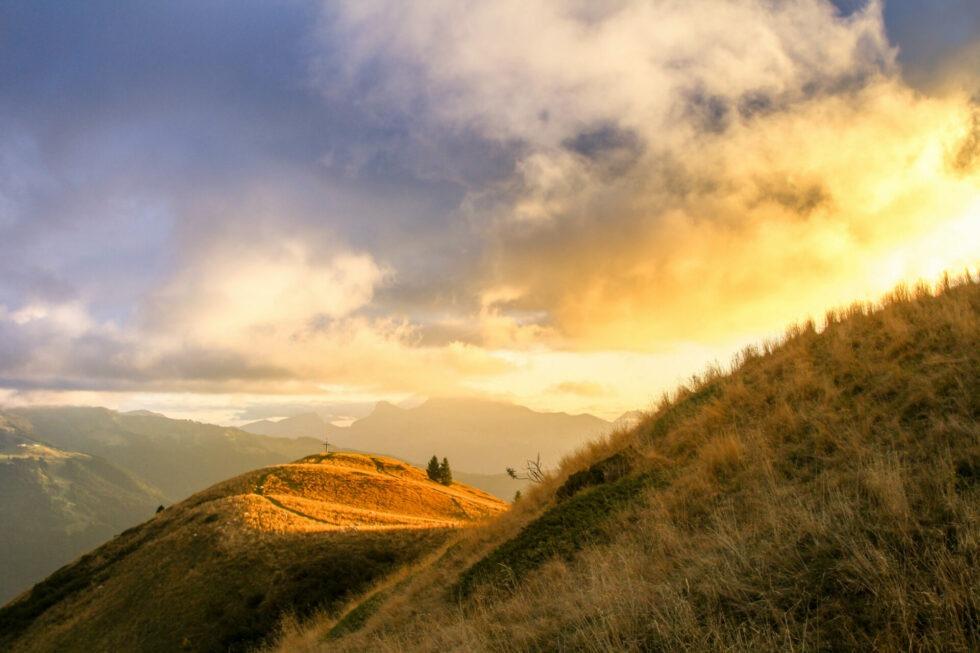 There you have it! We could go on forever but there are some of our favorite things to do in Morzine and the surrounding areas over summer. So what are you waiting for! Swap the sea for the magic of the mountains and come experience the beauty, excitement and adventure of the summer season in the French Alps and Morzine!