Morzine | Sleeps 10 | Catered
Price:
From €7,995 catered
Lift Proximity :
5 minutes on foot
Overview
La Ferme de la Coutettaz is a recently renovated luxury catered chalet with an outdoor hot tub in a quite location in the centre of Morzine, a 5 minute walk from the Pleney ski lift. This historic building dates back to 1779 & has been renovated to a really high standard. It has 5 bedrooms, sleeping 10 guests and has an exceptionally spacious open plan kitchen, dining and living room with spectacular views towards Avoriaz. The chalet benefits from a cosy wood burner in the living area and patio doors out to a large garden with uninterrupted views. Relax after a day on the mountain in the hot tub and enjoy a glass of bubbles while soaking your muscles, taking in the beautiful view over Morzine and towards Avoriaz! There is also a new infrared sauna and shower room inside the chalet. The infrared sauna uses new technology and will help you relax, relieve unwanted pain, increase your circulation and purify your skin. The chalet has three en-suite bedrooms all with ensuite shower rooms and then a further two bedrooms that share a large bathroom, all beds can be made up as twins or as a superking double. There is also an additional communal toilet & wash hand basin and a large Italian shower next to the sauna. Hairdryers, robes and towels are provided.
Location
The chalet is in central Morzine, 350 metres from the tourist office and a 5 minute walk to Pleney telecabine and a 7 minute walk the Supermorzine telecabine. You can also access the Pleney lift via the Du Mas Verjus button lift just 100m from the chalet (229 Chemin de la Coutettaz), a short 1 minute walk! The location is ideal for guests as the ski lifts, pool, restaurants, shops and bars are all so close but it is on a quiet street with little traffic.
Map
Catered Chalet Service
• Breakfast, cooked special (5 days) plus continental buffet on all days
• Afternoon tea and freshly baked cakes daily
• Pre dinner aperitif and hot and cold canapés (5 nights)
• Delicious three course evening meal with superior complimentary wine, local cheese board, tea and coffee (5 nights)
• Daily hotel clean of rooms (3 days)
• Honesty bar with beer and soft drinks
• Mid week towel change
• Luxury bath robes
• Organisation of ski passes & transfers
Features
Three double/twin en-suite bedrooms (6)
Two double/twin bedrooms that share a bathroom (4)
Additional shower room and toilet
Outdoor hot tub on the terrace with mountain views
British TV & Ipod docking station
FREE WiFi internet access
Large sitting room with wood burner
Heated boot warmers & ski rack
Sun terrace with amazing views
Central but quiet location
5 minute walk to the Pleney lift
Infrared sauna
Parking space
Floor Plans
La Ferme de la Coutettaz has 5 bedrooms, 4 shower rooms, 1 bathroom, an outside ski locker, a garage with heated boot warmers, an entrance hall with a communal toilet, sauna room, an open plan kitchen and dining/sitting room with large sun terrace and hot tub.
Floor Plan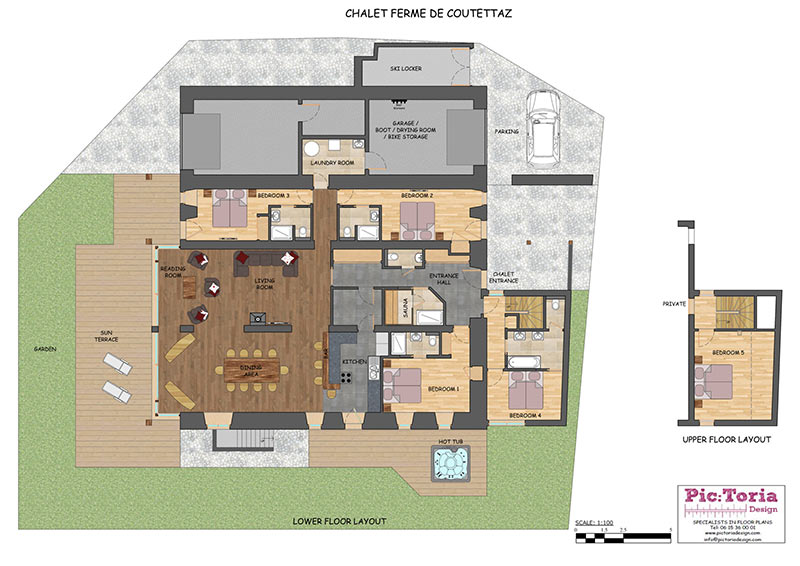 Showing prices for whole chalet, catered weekly holidays in Winter 2023/24
15 - 23 Dec
From €150 per person per night
Short Break
lift pass & transfers included
Short Break
lift pass & transfers included

Flexible dates & short stays possible
Sole Occupancy
The weekly chalet price is based on 10 guests. Each additional person (after the 10th person) is €500 per additional person. Additional children under 2 cost €100 (travel cots and high chairs are provided).
Payments
We accept Visa (credit or debit) and Mastercard and do not charge any credit card commission fees. All monies are debited in euros so check with your bank regarding transaction fee. If you do not wish to pay by credit card we will accept a euro bank transfer to our French account, please note we only accept one bank transfer per booking.
A deposit is required at the time of booking which is €200 per person or 25% for Self Catered properties.
Food At Ferme de la Coutettaz
We at Reach4thealps LOVE our food and every year we work with an amazing chef to design a delicious and balanced menu, keeping some firm Reach4thealps favorites on offer whilst keeping it modern by introducing some new dishes every winter.
Breakfast, usually served between 8am and 9.30am, consists of a daily cooked special (ie. bacon & eggs, pancakes, scrambled eggs, Eggs Benedict ), 5 out of 7 days, complemented by a buffet spread, including fruit juice, a selection of cereals, yogurts, fresh fruit, croissants and freshly baked bread. (buffet spread provided on both staff days off).
A freshly baked cake along with bread and jam, tea and coffee will be laid out for you every day to help yourselves on your return from the ski slopes. Dinner is served 5 nights out of 7. Before dinner we serve a selection of canapés accompanied by an aperitif around the fire. Dinner is served at about 8 pm & we offer three courses accompanied by complimentary good quality wines with a choice of 3 white and 3 red wines. If you still have room, we offer a selection of local cheeses with a choice of tea or coffee.
We are experienced at dealing with dietary requirements and allergies please let us know at time of booking.
For children 12 years and under we have a children's menu, we tend to serve kids meals at about 6pm. Typical meals include spaghetti bolognaise, followed by fruit salad and ice-cream. Plain chicken with baked potato and sweetcorn followed by apple crumble and custard. Roast pork with apple sauce, roast potatoes and carrots, followed by chocolate mousse. All children's meals (as the adults' meals) are homemade.
Ski Hire At Ferme De La Coutettaz
Francois baud
We recommend Francois Baud Freeride situated at the bottom of Pleney telecabine. They offer a great choice of quality ski rental equipment at competitive prices and you will receive a discount as a Reach4thealps guest whether you pre book online or book when you arrive in resort. Staff are helpful & there is overnight heated storage for boots & skis so you don't have to carry them the short distance to the Chalet. Pre-ordering is advised during peak weeks, Christmas, New Year and Half terms weeks.
DOORSTEP SKIS
Another delivery alternative is Doorstep Skis who will deliver your equipment to the chalet when you arrive. They offer a great choice of quality ski & board rental equipment at competitive prices and you will receive a discount as a Reach4thealps guest.
CARIBOU 2
For centrally located chalets we recommend Caribou 2 who have a new shop at the bottom of the Super Morzine lift. They offer a great choice of quality ski rental equipment at competitive prices and you will receive a discount as a Reach4thealps guest, staff are helpful. They also have an overnight ski storage facility. Pre-ordering is recommended for peak weeks such as New Year and February half term.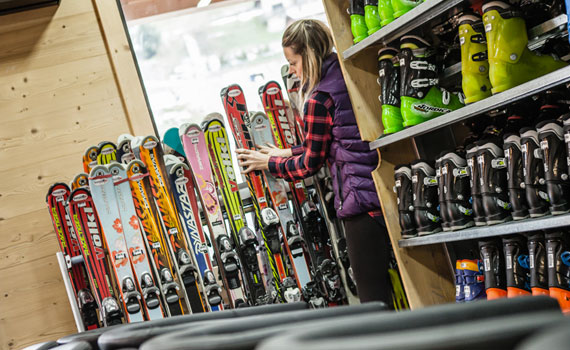 Ski Lessons At Ferme De La Coutettaz
The Portes du Soleil has an excellent selection of ski schools offering a variety of ski lessons including group classes or private lessons for the beginner through to the expert skier or snow boarder. You should book beginner lessons in Morzine as the Pleney bubble is the closest to our chalets and there is a dedicated beginners area at the top of the bubble. For intermediate or advanced skiers or boarders then you can book lessons in either Morzine or Avoriaz, please be aware you will need a full area Portes Du Soleil ski pass to access Avoriaz and further afield (any of the the pistes accessed from either the Super Morzine or Prodains lifts).
Portes du soleil and Les Gets / Morzine Lift Pass Prices 2023/24
Prices include a hands-free magnetic pass card and are the official internet lift pass prices as published.
Portes Du Soleil Lift Passes
Les Gets/Morzine Lift Passes
Days
Adult
Child
5-15 years
Youth
16-25 years
Senior
65 & over
Adult
Child
5-15 years
Youth
16-25 years
Senior
65 & over
5 hours
€ 61
€ 46
€ 55
€ 55
€ 45
€ 35
€ 39
€ 42
1 day
€ 67
€ 51
€ 61
€ 61
€ 49
€ 39
€ 43
€ 47
2 days
€ 125
€ 95
€ 113
€ 113
€ 91
€ 69
€ 77
€ 86
3 days
€ 186
€ 140
€ 168
€ 168
€ 135
€ 102
€ 114
€ 127
4 days
€ 231
€ 174
€ 208
€ 208
€ 179
€ 135
€ 151
€ 169
5 days
€ 287
€ 217
€ 260
€ 260
€ 223
€ 168
€ 188
€ 210
6 days
€ 327
€ 246
€ 295
€ 295
€ 255
€ 195
€ 219
€ 238
7 days
€ 381
€ 287
€ 343
€ 343
€ 297
€ 227
€ 255
€ 277
Transfers At Ferme De La Coutettaz
We have our own fleet of 8 seat 4 wheel drive VW mini-buses so can offer you return airport transfers from Geneva (just an hour and a half drive door to door). We can provide free baby and booster seats and ski/snowboard carriage. Our drivers all have at least 2 years professional driving experience and are licensed to pick up and drop off at Geneva airport.
Shared Transfers
• Grouped with passengers off the same flight or flights arriving or departing at similar times
• Max waiting time at airport 60 minutes from when you arrrive at the meeting point in the arrivals hall (we aim for minimal waiting)
• Departure times from resort are normally 3-4 hours before flight departure (weather and traffic conditions dependent)
• Per seat price reduces as number of passengers in the group increases (all arriving and departing together)
Private Transfers (up to 8)
• Only your group in the van
• One simple price per 8-seater van for your journey
• No picking up or dropping off other passengers
• Departure times from resort are normally 3-4 hours before flight departure (weather and traffic conditions dependent).
Click here for our transfer terms and conditions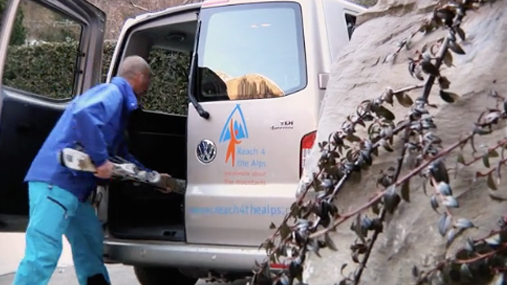 Childcare At Ferme De La Coutettaz
There is a good selection of childcare options in Morzine ranging from creche facilities to private nannies who come to the chalet. Morzine Childcare