Catered & Self Catered chalet holidays for all of the family to experience and remember
PREMIUM CATERED CHALETS WINTER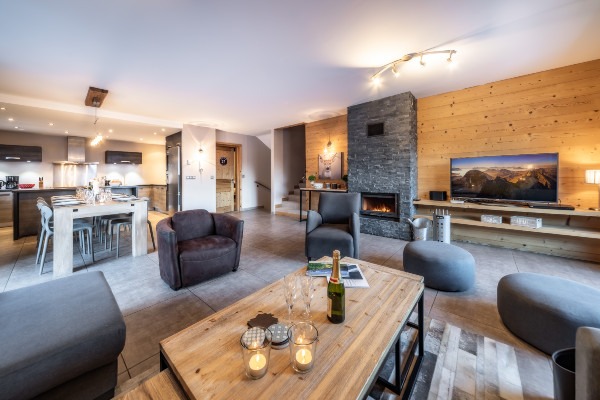 Claire Vallee
Morzine, Sleeps 10-12
3 minute wak to ski lift
Situated in Morzine town centre
Outdoor hot tub
Chalet Chouette
Morzine, sleeps 8-10
4 en-suite bedrooms
260m from ski lift
Amazing views
Chalet Hibou
Morzine, sleeps 8-10
4 en-suite bedrooms
260m from ski lift
Amazing views
Brown Bear Lodge
Morzine, Sleeps 14-17
Fine Dining experience
Outdoor hot tub and sauna
In restort minibus service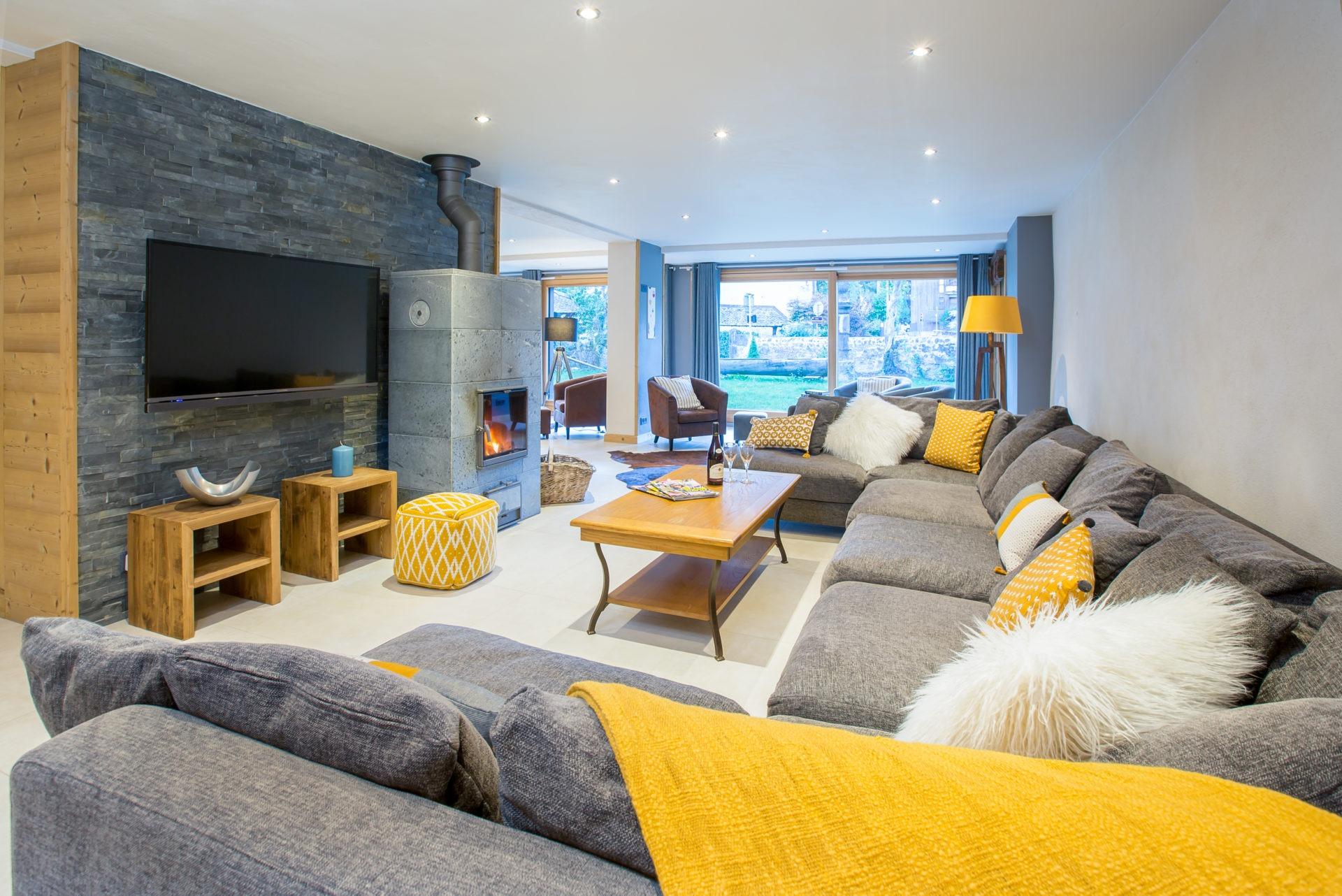 Ferme de Coutettaz
Morzine, Sleeps 10
1 minute walk from the slopes
Outdoor hot tub and sauna
2 minute walk to town centre
PREMIUM SELF-CATERED CHALETS WINTER
Chalet La Ferme
Morzine, sleeps 12-14
2 minute walk to ski lifts
In town centre, great views
Outdoor hot tub
Chalet Aux Joux
Morzine, Sleeps 12-13
6-ensuite bedrooms
Outdoor hot tub and sauna
5 minute walk to town centre
Chalet Roji
Morzine, Sleeps 10-12
Outdoor hot tub
2 minute walk to busstop
Additional TV snug room
Chalet Machermo
Morzine, Sleeps 10-12
6 en-suite bedrooms
Log fire, TV room
Outdoor hot tub & sauna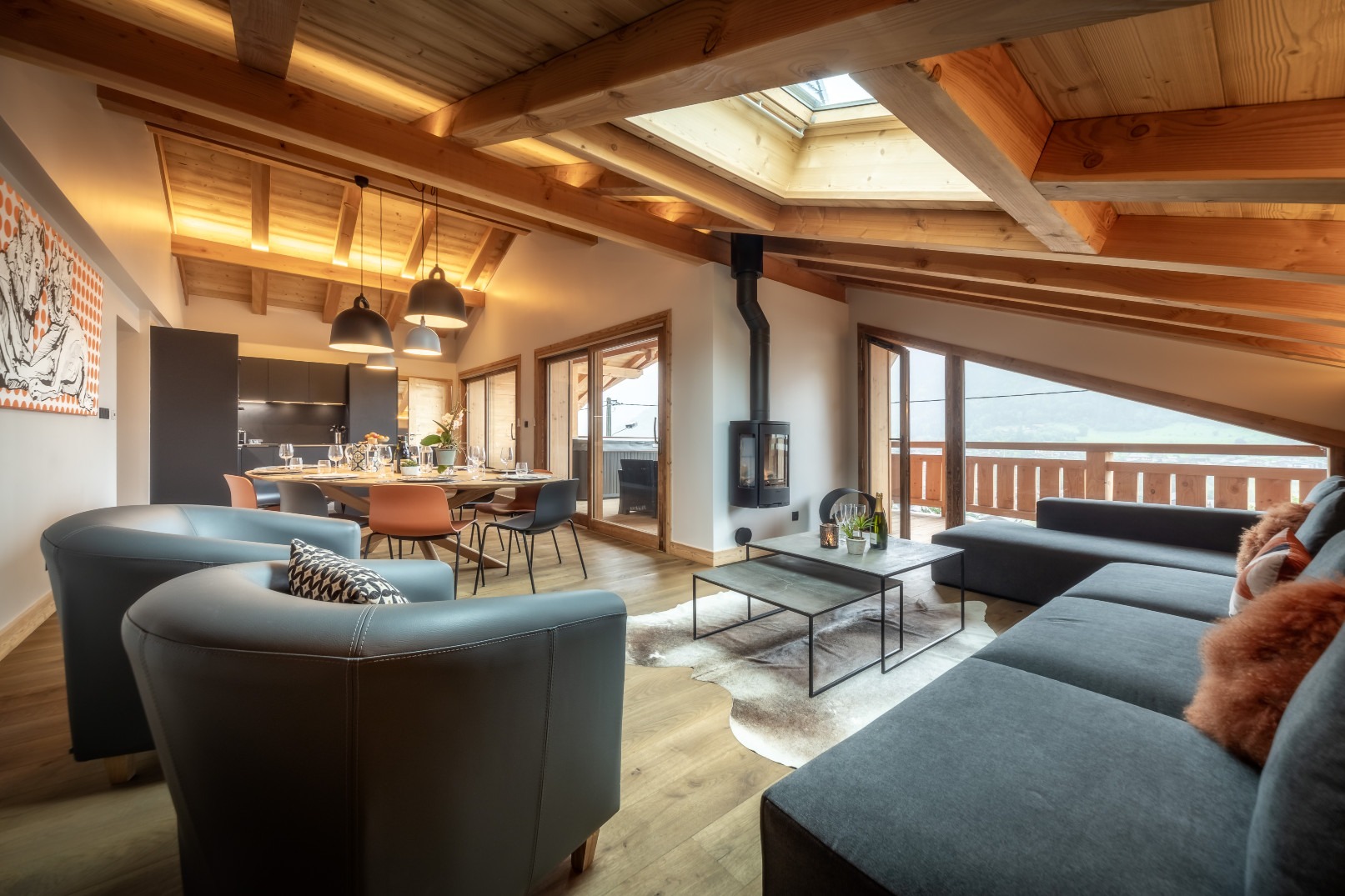 Le Malamute
Morzine, sleeps 8-10
5 minute walk to the ski lifts
Quiet location with superb views
Hot tub on balcony
Chalet Sovoja
Morzine, sleeps 10
7 min walk to ski lifts
Quiet but central
Outdoor hot tub
Chalet Jouet
Morzine, sleeps 8-11
5 min walk to ski lifts
Town centre, great views
Sauna
Bel'Cimes
Morzine, sleeps 6
3 bedrooms, 2 bathrooms
Busstop near the chalet
Quiet location with stunning views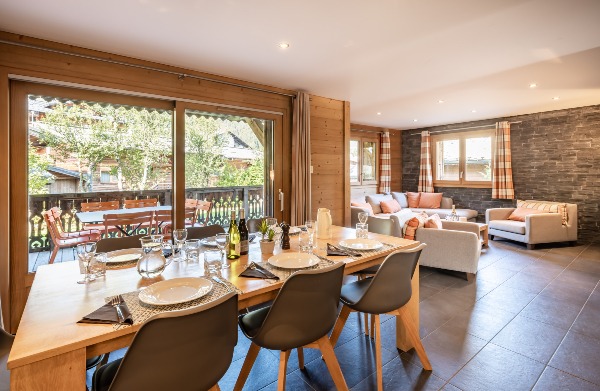 Petit Sapin
Morzine, sleeps 6-8
5 minute walk to lifts
Parking space in garage
In town centre
Petit Jouet
Morzine, sleeps 4-5
5 minute walk to the ski lifts
Town centre with superb views
Washing machine & tumble dryer
Les Deux Freres
Morzine, sleeps 4
5 minute walk to the ski lifts
Ski back to the apartment
Situated on Piste B, close to Pleney
Mont Tremblant
Morzine, sleeps 4
Busstop right at the apartment
Quiet location, with lovely views
Brand new apartment
Apartment Zolie
Near Morzine, sleeps 4-6
10 minute drive to ski lifts and Morzine centre
Quiet location, with lovely views
Bright and stylish apartment
Chalet Cairn Lodge
Morzine, sleeps 15
7 en-suite bedrooms
7 minute walk in to town
Hot tub and Sauna
Chalet Shabine
Les Gets, sleeps 6-8
Ski in-ski out
Cosy chalet with log fire
Additonal lounge space with sofa bed
PREMIUM SELF-CATERED SUMMER ACCOMODATION (5-10 pers)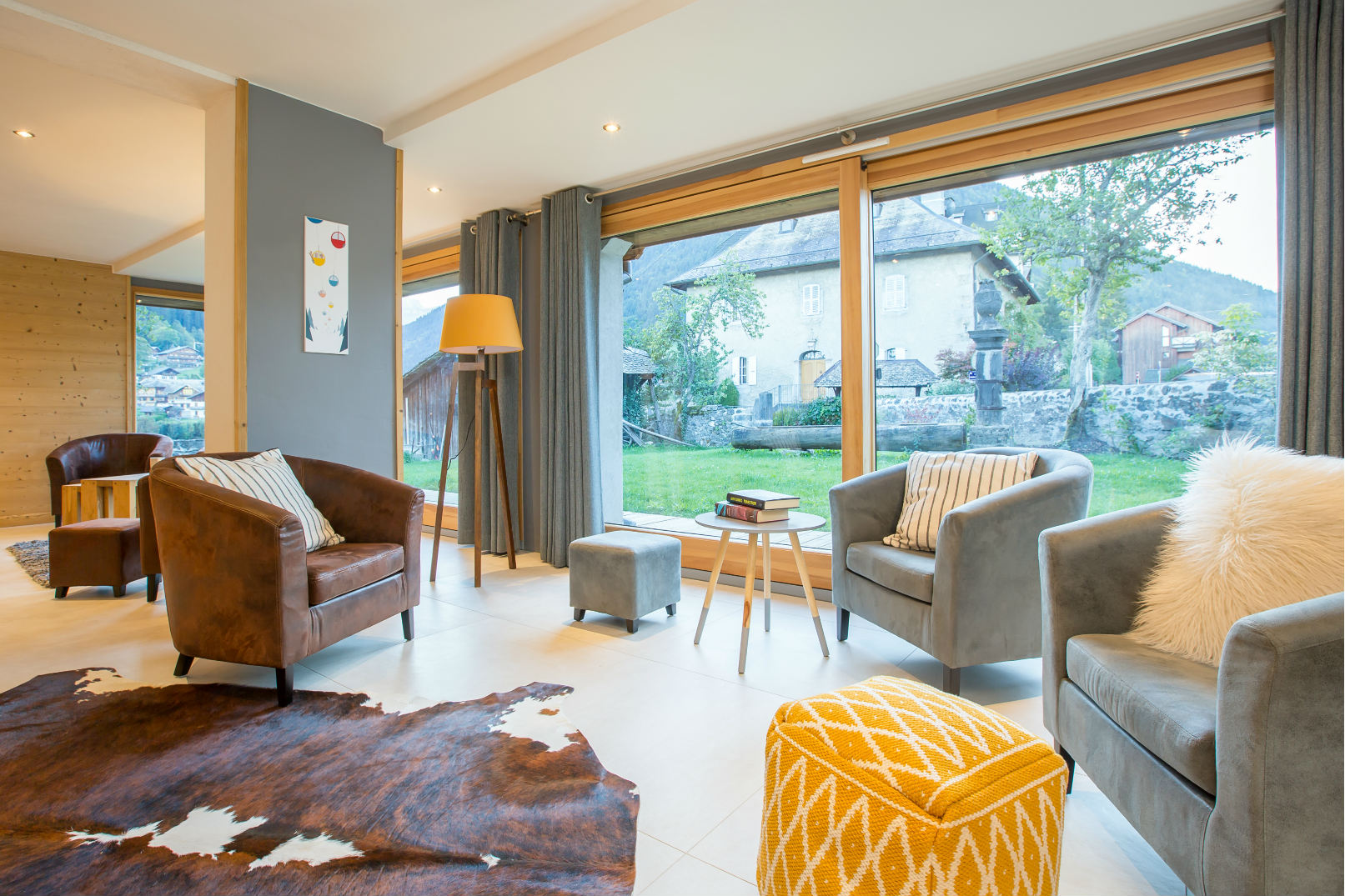 Ferme de coutettaz
Morzine, Sleeps 10
Town centre, amazing views
Outdoor hot tub & Sauna
Secure bike storage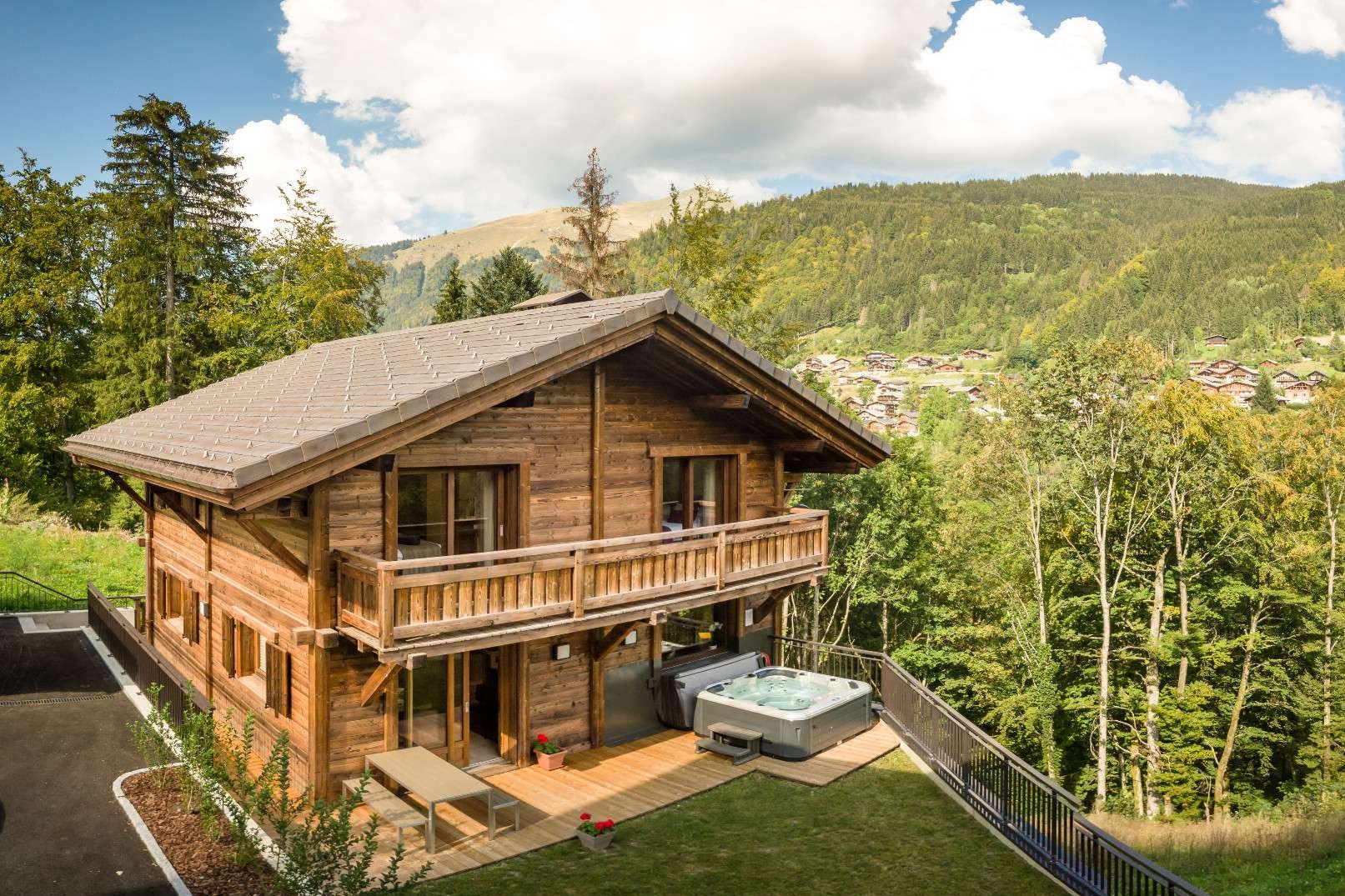 Chalet Savoja
Morzine, Sleeps 10
Town centre, amazing views
Outdoor hot tub in lovely garden
Secure bike storage in garage
Les Deux Freres
Morzine, sleeps 4
2 bedrooms, 2 bathrooms
Quiet location with large Terrace
Washing machine & tumble dryer
Chalet Hibou
Morzine, Sleeps 8-10
Town centre, amazing views
Sauna
Secure bike storage
Chalet Chouette
Morzine, Sleeps 8-10
Town centre, amazing views
Sauna
Secure bike storage
Petit Sapin
Morzine, Sleeps 6-8
Central location, great views
Large sun terrace and garden with BBQ
Secure bike storage
Le Malamute
Morzine, Sleeps 8-10
Recently renovated with hot tub
Quiet location, 10 min walk to Morzine centre
Secure bike storage
Petit Jouet
Morzine, Sleeps 4-5
Town centre, great views
Garden & BBQ
Secure bike storage
Chalet Shabine
Les Gets, Sleeps 6-8
10 minute walk to town centre
Lovely garden with BBQ
Secure bike storage
Chalet Jouet
Morzine, Sleeps 8-11
Garden with BBQ and great view
Sauna room
Secure bike storage
Apartment Zolie
Morzine, Sleeps 4-6
Beautifully renovated apartment in idyllic hamlet ner Morzine
Balconies on both sides of the apartment
Secure bike storage
PREMIUM SELF-CATERED CHALETS SUMMER (11-15 pers)
Chalet Roji
Morzine, sleeps 10-12
Hot tub in large garden
Quiet location with beautiful sun terrace with BBQ
Secure bike storage
Chalet Aux joux
Morzine, Sleeps 12-13
5 min walk to town centre
Garden with hot tub and sauna
Secure bike storage
Chalet Machermo
Morzine, Sleeps 10-12
Garden with BBQ
Outdoor hot tub & sauna
Secure bike storage and pool room
Chalet La ferme
Morzine, sleeps 10-15
Town centre location with amazing views
Lovely garden with BBQ and hot tub
Cinema room
Cairn lodge
Morzine, Sleeps 15
Sun terrace with BBQ and table tennis
Outdoor hot tub and sauna
Secure bike storage
Introducing: Fine Dining at Brown Bear Lodge
We are excited to announce that for Winter 2022/23, in collaboration with our head Chef, Anthony Prince, we are offering a TRULY exceptional culinary experience at Brown Bear Lodge.
Anthony's modern and sophisticated cookery style will elevate the classic chalet menu from delightful to exceptional and every meal whether it is breakfast, afternoon cake or the evening meal will be a little bit of heaven on a plate.
To take a sneak peak at the menu, click on the photos below!
Special offer Catered short breaks 2023
 3 day skipasses for Les Gets/Morzine +  return transfer from Geneva included
We offer 3 or 4 night stays arriving and departing on either Sunday, Wednesday or Thursday. Our short breaks for our catered properties, will get the full chalet service, including meals, wine and afternoon tea. Included in every 3 or 4 night stay is a 3 day Morzine and Les Gets lift pass and return transfers from Geneva. We're also able to upgrade your ski passes to full Portes Du Soleil passes or extend them by a day or even 2 depending on your flight times.
This offer is available to Reach4thealps guests staying in our  Catered Chalets.
Skiing in Morzine & Les Gets
The Portes du Soleil is one of the biggest linked ski and snowboard areas in the world- so it really is an amazing place to come for your winter holiday. You can enjoy the rolling powder fields of Les Gets one day, then the steeper, more challenging runs of the Avoriaz ski area the next.
Summer Sports & Activities
Mountain Biking, Road Cycling and Hiking
The main sports in the area are mountain biking, road cycling and walking or hiking in these beautiful mountains. The lift system takes the pain out of the uphill for both mountain bikers and walkers alike. Road cyclists can test their strength on the grueling ascents, following in the steps of the Tour De France riders.
The Perfect Holiday with Reach4thealps