About Reach4TheAlps
The hard working team at Reach4TheAlps
Reach4thealps is owned and run by Gina and Marcus Ewart. Both from Scotland, they were lucky enough to learn to ski as kids in Glenshee (Gina) and Cairngorms (Marcus) and still to this day argue over which resort is best!
Gina did a ski season in Chamonix cooking when she was 20 and caught the ski bug and love for the mountains. While they both had "proper" jobs they always missed the mountains and continually talked about moving to the Alps. They ended up working their first season together in Morzine and fell in love with the Portes Du Soleil area. The company name was dreamed up in All Bar One in Leicester Square, London with a group of friends and Reach4thealps was launched in summer 2002. They welcomed the first guests to Chalet Sol Re in December 2002 after lots of DIY, curtain making and trips to Ikea!
They successfully ran Chalet Sol Re for 2 years and then started to expand little by little and in the years since have grown to having a portfolio of catered and self-catered properties between Morzine and Les Gets. In between all that they somehow managed to fit in getting married and having 2 kids in the process!
Jo is our Ops Manager who started working with us in winter 2019/20. Between working as a host on board catamarans in Greece and Croatia, Jo had been coming to Morzine on holidays and working in chalets for the past few years. Her love of skiing and mountain biking makes Morzine the perfect place for her to live, and she is really happy to be a part of the Reach 4 The Alps team!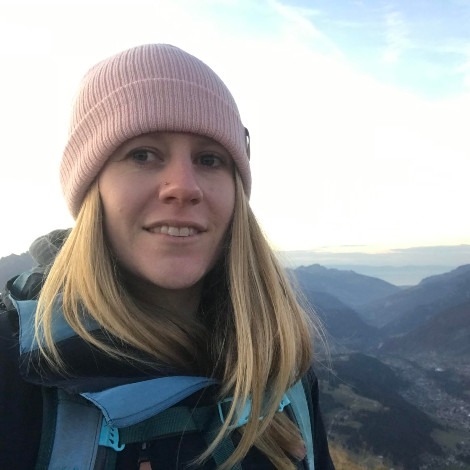 Adam joined Team reach in Winter 2021/22 after settling in Morzine with his partner Sian (not pictured!). A keen outdoorsman, Adam is usually to be found up a mountain be it on foot, wheels or snowboard! For Reach4thealps , he will be taking care of our 'fleet' of vans going forward, so you'll hear from him or meet him if you are using our Transfer Service. As with all our team, we like to get stuck in every where so he may even have a cloth or screw driver in hand when you meet him.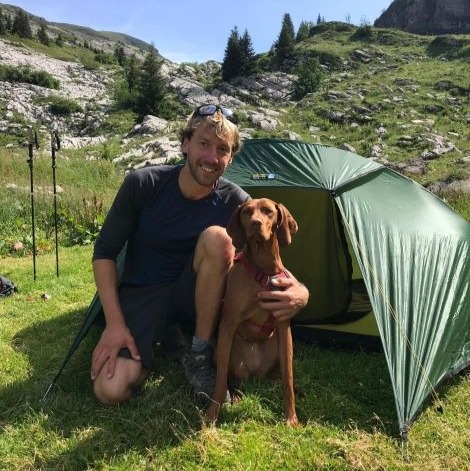 LUKE
SALES AND MARKETING MANAGER
Luke joined our team at the end of winter 2022/23. Since growing up in Cambridge England Luke has spent the majority of his adult life in ski towns all over the world following his passion for skiing, including a number of European resorts, New Zealand and California. He decided to settle in Morzine in 2018 and lives here with his partner Abi, son Theo and their two dogs Maverick and Percy. He is a passionate skier, likes biking, and generally enjoys being outside in the mountains. He also loves to travel, and loves motorsport.
NIAMH

CATERED Chalet MANAGER



Niamh will be our catered chalet manager for this winter season. She has been skiing since she was able to walk, but fell in love with snowboarding on her first winter season. She really enjoys living in the French Alps, and can't wait to be in Morzine this season.
GEORGINA

SELF CATERED MANAGER



After spending multiple summers in Morzine mountain biking, and falling in love with the place more and more every year, G has decided to take the plunge and stay out here for a winter season! She has skied here several times, but a week here and there isn't enough and she can't wait to spend more time here this winter. She is an eager adventurist with a love for all things outdoors!
Helen and Phil have always loved the mountains and a few years ago gave up professional careers, a 9-5 lifestyle and followed their dream of working in the mountains and doing a ski season. After 3 seasons in La Tania & 3 winter seasons with us at Chalet Claire Vallee and Ferme de la Coutettaz, they're now in Morzine for good! You'll find them hosting in the winter and taking care of our chalets and gardens in the summer. They're an integral part of the Reach team and we don't know what we'd do without them!
LOIS & LEAH

Chalet HOSTS – AUX JOUX



Lois and Leah are twin sisters from Wales and are excited to be joining the Reach4thealps team this winter! They have loved the mountains from a young age and have spent many summer holidays in the Alps hiking and cycling. More recently, they have climbed Kilimanjaro, trekked to Everest Base Camp, and travelled to Finland to see the Northern Lights. Whilst in Finland, they had their first experience of skiing and they are looking forward to improving their skiing ability this winter.
ELISE

Chalet HOST – HIBOU



After completing a three year mechanical engineering apprenticeship for the Ministry of Defence, Elise decided that engineering wasn't for her and is now pursuing hospitality in a luxury hotel. She has always loved cooking and has been hooked on skiing since going on school ski trips to Saalbach. She has never been to Morzine but is excited to learn everything about area and can't wait to improve her skiing.
JOSHUA AND SASHA

Chalet HOSTS – COUTTETAZ



Having bonded over a joint ski adventure last year, Josh and Sasha now share a deep love for mountain life. Josh, a graduate from the University of East Anglia, spent much of his life working in a pub in Essex, England. He is an avid skier and is regularly going on adventures. Sasha has just completed an apprenticeship, is always up for an outdoor adventure and embraces life to the fullest. Together, they make an adventurous and dynamic duo!
SOPHIE & QUINN

Chalet CREW



Sophie and Quinn grew up on opposite ends of New Zealand, meeting at university in Christchurch NZ, before heading to the bright lights of London for four years. After a few week-long ski holidays, they decided ten days skiing a year wasn't enough and have traded in their London jobs for life in the Alps. They both learned to ski on the small South Island ski fields of NZ, so they're excited about living in the town of Morzine and skiing the Portes Du Soleil area. In the summer you'll find them hiking or sailing.
Gregor is a recent graduate from university who is eagerly looking forward to spending his first ski season in Morzine. Growing up in the Scottish countryside, he is a lover of the outdoors who enjoys skiing and climbing munroes. In addition He is a big sports fan, who likes football, rugby and running.
CHARIS & JAMES

CHALET HOSTS – CHOUETTE



Charis and James are a couple who met at the University of Bath, with degrees in Chemical Engineering and Social Work. After graduating last year, they have been travelling South America and Australia. Their most recent adventure has been working in the outback of Australia within an aboriginal community, which they both adored. James has skied in places such as Canada, Italy and France so is really looking forward to experiencing the alps within Morzine, Whilst Charis will be embarking on her skiing journey (and hopes to be off the green slopes by the end of the season!).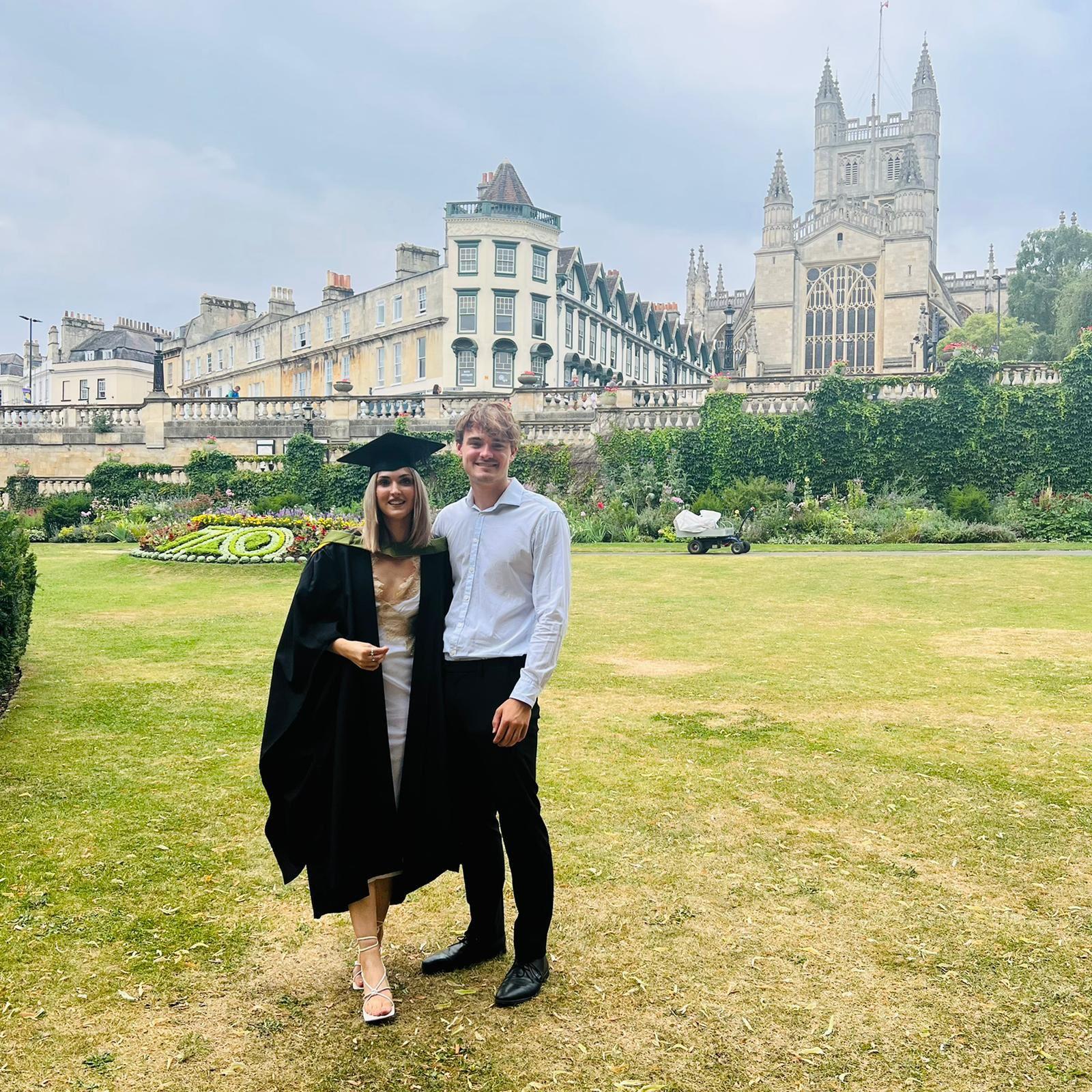 TRACIE & GAVIN

CHALET HOSTS – CAIRN LODGE



Gavin is from Scotland and Tracie from London.
They relocated to rural France with their labrador in 2017.
Both have been skiing for many years across Europe and Canada, and after a season in Morzine last year, they rediscovered their love for mountain air and blue sky skiing. An outdoorsy couple who enjoy skiing, biking, hiking, and open water and wild swimming.