About Reach4TheAlps
The hard working team at Reach4TheAlps
Reach4thealps is owned and run by Gina and Marcus Ewart. Both from Scotland, they were lucky enough to learn to ski as kids in Glenshee (Gina) and Cairngorms (Marcus) and still to this day argue over which resort is best!
Gina did a ski season in Chamonix cooking when she was 20 and caught the ski bug and love for the mountains. While they both had "proper" jobs they always missed the mountains and continually talked about moving to the Alps. They ended up working their first season together in Morzine and fell in love with the Portes Du Soleil area. The company name was dreamed up in All Bar one in Leicester Square, London with a group of friends and Reach4thealps was launched in summer 2002. They welcomed the first guests to Chalet Sol Re in December 2002 after lots of DIY, curtain making and trips to Ikea!
They successfully ran Chalet Sol Re for 2 years and then started to expand little by little and in the 13 years since have grown to having a portfolio of 7 catered and 6 self-catered properties between Morzine and Les Gets. In between all that they somehow managed to fit in getting married and having 2 kids in the process!
Office Manager
Jane Swann
Jane took a sabbatical from a professional career and headed off on a once in a lifetime trip around the world. After many months of adventure, Jane finished her trip with a winter season chalet hosting in Chalet Martinet. During this time Gina & Marcus had their 2nd baby and were running out of hands! Jane suggested that maybe they should hire a Resort Manager (she had someone great in mind!) and the rest, as they say, is history.
12 years on, Jane handles everything from logistics to the end of year accounts and makes sure everyone is in the right place at the right time, including Gina & Marcus! In summer, Jane enjoys hiking, road biking, mountain biking & swimming!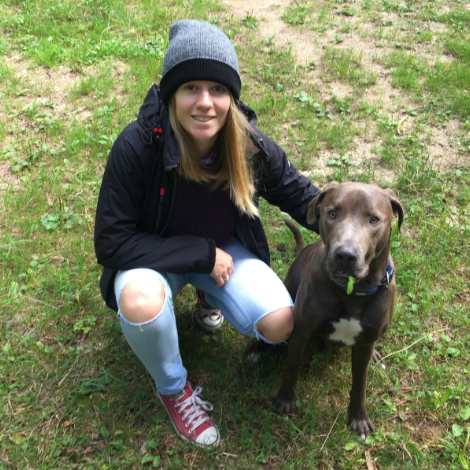 Chalet Manager
Jo Richardson
Jo is our Chalet Manager who started working with us in winter 2019/20. Between working as a host on board catamarans in Greece and Croatia, Jo has been coming to Morzine on holidays and working in chalets for the past few years. Her love of skiing and mountain biking makes Morzine the perfect place for her to live, and she is really happy to be a part of the Reach 4 The Alps team!! She's also a great cook! We know the
chalets
are in safe hands with her.
Helen and Phil
Hosts, Ferme de Coutettaz

Helen and Phil have always loved the mountains and a few years ago gave up professional careers, a 9-5 lifestyle and followed their dream of working in the mountains and doing a ski season. They're now addicted! After 3 seasons in La Tania & 2 winter seasons with us at Chalet Claire Vallee. This year we are delighted that they are returning to Morzine to run the lovely Ferme Du Coutettaz. When they are not creating culinary delights for our guests you'll find them up the mountain on skis or on foot. Their summers see them working as campsite wardens in the UK and in their time off between seasons they love to go traveling.
We're thrilled to welcome Sophie back to the Reach team this winter! Give Sophie the mountains or sea and she is a happy person! Having both sailed and skied the majority of her life, what better to way to enjoy life by hibernating in the mountains for winter and sailing in the Med for summer (all work based of course). From hosting to managing, sailing to skiing, summer to winter, she just can't get enough of it all. One winter season after graduating from Uni in 2012 turned in to 'just one more winter' 7 seasons later!!
Matt joined the team last January and his amazing food was a hit with our guests! He is looking forward to being a chalet host for your holiday again this year! He has been skiing & snowboarding from a young age, completing four ski seasons and has coached under 16's British champions and disabled ski and snowboard team in freestyle, board/ski cross, acrobatics and wakeboarding. He has trained as a circus performer in multiple disciplines, teaching and performing around the UK and Europe. He has worked in restaurants and bars on his adventures giving him a love for food and hospitality. Matt has been in Portugal for the past three years after packing his van to go and live by the beach, now working as an activities guide, stand up paddle boarding around the Algarve coast, climbing through caves and jumping of cliffs up to 14m high.
Having retired from his desk job some time ago Anthony now spends his summers chasing the sun on his road bike and his winters on the well groomed pistes of the Portes du Soleil. A newbie to the team but not to Reach4TheAlps having holidayed with us on a number of occasions. His adage: The Older I get, the Better I think I was!
Will is another new addition to the Reach4thealps team this winter. Having done a season in Morzine last year, he's keen for more! Will's big passions in life are doing sports and cooking – 2 key ingredients for becoming a Chalet Host! Will's last guests said that you hear him before you see him, as he's always singing! We're looking forward to having Will.i.am's breezy, bubbly personality on our team this winter