Meal Deliveries
If you have chosen a self-catered holiday, why not have delicious meals delivered to your door daily?
We can deliver a set menu designed to satisfy even the hungriest of skiers. All ingredients are sourced locally and expertly prepared into sumptuous meals.
For only 25€ per adult, 20€ per child (under 12) you will receive a delicious two course meal, prepared fresh each day, along with easy to follow reheating instructions. You can choose which evenings you would like to use this service, whether you are after a single night to relax at home or a full week's worth of meals. There is a minimum order of 4 adults.
Delivery Winter 20/21 Menu
Saturday
Confit de Canard with creamy Tartiflette and a huge fresh salad
Chocolate & raspberry torte with raspberry sorbet​
Sunday
Sunday roast: succulent roast pork with apple sauce and gravy. Served with roasted potatoes, carrots, brussel sprouts and peas
Hot apple & blueberry pie with thick rich custard​
Monday
Tender and aromatic lamb & spinach Korma curry. Served with lemon & coriander Basmati rice & Dukkah-spiced roast cauliflower
Cointreau Brioche & Butter pudding with orange & vanilla ice cream​
Tuesday
Chunky chicken, bacon & leek pie. Served with buttery mash potato, carrots and beans
Sticky toffee pudding with vanilla crème fraîche​
Wednesday
Pumpkin & spinach Lasagne al Forno served with sundried tomato & garlic bread and a huge fresh salad with walnut dressing
Baked lemon tart with vanilla ice cream & creme anglaise
Thursday
Hearty beef, bacon & mushroom bourguignon. Served with baked potatoes, almond-butter, broccoli and honeyed carrots
Apple & rhubarb crumble with rhubarb & vanilla ice cream and vanilla pouring cream
Friday
A taste of Morocco:  Rich, intense lamb, sweet potato & chickpea Tagine. Served with fragrant mint & sultana couscous, grilled courgettes and tomatoes
Warm apple & walnut tart with cinnamon ice cream
All of these meals are available in vegetarian option, please let us know when ordering!
This delivery service is only available for groups of four adults or more.
This menu may change slightly according to availability.
Wine deliveries are also available on request

Once your Reach4thealps chalet is booked, just email us with your delivery order.
A Catered Stay

We at Reach4thealps LOVE our food and every year we work with an amazing chef to design a delicious and balanced menu, keeping some firm Reach4thealps favorites on offer whilst keeping it modern by introducing some new dishes every winter.
Breakfast, usually served between 8am and 9.30am, consists of a daily cooked special (ie. bacon & eggs, pancakes, scrambled eggs, Eggs Benedict ), 5 out of 7 days, complemented by a buffet spread, including fruit juice, a selection of cereals, yogurts, fresh fruit, croissants and freshly baked bread. (buffet spread provided on staff days off).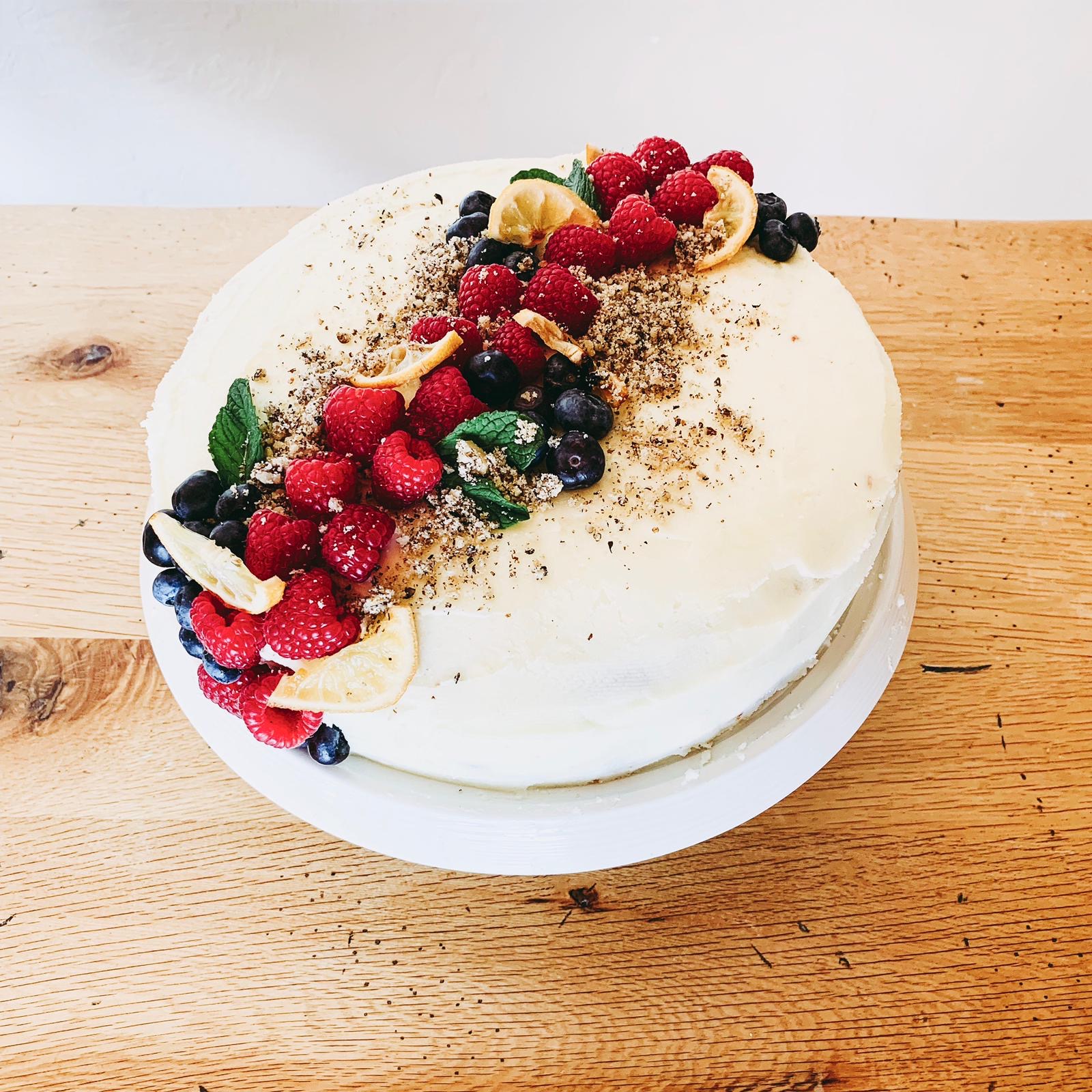 A freshly baked cake along with bread and jam, tea and coffee will be laid out for you every day to help yourselves on your return from the ski slopes. Before dinner we serve a selection of canapés accompanied by an aperitif around the fire. Dinner is then served at about 8 pm, we offer three courses accompanied by complimentary good quality wines, we offer a choice of 3 white and 3 red wines. After dinner, if you still have room, we offer a selection of local cheeses with a choice of tea or coffee.
We are experienced at dealing with dietary requirements and allergies please let us know at time of booking.
For children 12 years and under we have a children's menu, we tend to serve kids meals at about 6pm. Typical meals include spaghetti bolognaise, followed by fruit salad and ice-cream. Plain chicken with baked potato and sweetcorn followed by apple crumble and custard. Roast pork with apple sauce, roast potatoes and carrots, followed by chocolate mousse. All children's meals (as the adults' meals) are homemade.