A Catered Stay

We at Reach4thealps LOVE our food and every year we work with an amazing chef to design a delicious and balanced menu, keeping some firm Reach4thealps favorites on offer whilst keeping it modern by introducing some new dishes every winter. Here's an example of our menu:
Day 1
Breakfast – Scrambled eggs, served with streaky bacon and hash brown
Vegan: Scrambled tofu with hash brown
Afternoon tea – Blueberry Muffins
Vegan: Vegan Blueberry muffins
Canapes – Pea & Mint Crostini. Smoked salmon, cream cheese & rocket wraps.
Vegan: Avocado crostini. Green pesto and rocket wraps

Starter – Spicy Butternut Soup, served with roasted pumpkin seeds and coconut milk

Main Course – Moroccan spiced shoulder of lamb served with roasted cauliflower, couscous & minted yoghurt
Vegetarian/ Vegan main course – Roasted vegetable tagine served with roasted cauliflower couscous & minted yoghurt
Dessert – Rich vanilla Crème Brulee served with filo crisp & fresh berries
Vegan: Vegan crème brulee & fresh berries

Day 2
Breakfast – Omelettes, served with a choice of cheese, ham & tomato.
Vegan: Garlic mushroom and avocado on toast
 Afternoon tea – Winter's Carrot cake with roasted walnuts and a sweet cream cheese topping
Vegan: Vegan carrot cake
 Canapes –Greek salad sushi rolls. Halloumi Bites with fig jam
Vegan: Avocado & cucumber rolls for vegan
Starter – Crunchy Thai salad
Main Course – Goan Fish Curry, served with Aromatic Rice
Vegetarian/ Vegan main course – Goan Vegetable Curry served with Aromatic Rice
Dessert – Lemon posset, with shortbread & raspberries
Vegan:  Dairy free posset & raspberries
Day 3
Breakfast – Smoked Salmon, poached egg, cream cheese & chive served on a muffin.
Vegan: Cinnamon & Blueberry Toast
 Afternoon tea – Raspberry & Coconut Cup Cakes
Vegan: Vegan raspberry cupcakes
 Canapes – Beetroot, walnut & date dip and cream cheese and sweet chilli dip with crudities.  Coconut prawns.
Vegan: Beetroot dip & crudites
 Starter –Tuscan Minestrone with Basil oil
Main Course – Pan roasted supreme of chicken, served with thyme roasted potatoes, parsnip puree & rainbow carrots.
Vegetarian main course – Parsnip & cranberry nut loaf, served with thyme roasted potatoes, parsnip puree & rainbow carrots.  
Dessert –Vanilla cheesecake and red berry coulis
Vegan: Vegan chocolate tart
Day 4
Breakfast – Eggs Benedict or American Pancake Stack with bacon & Maple Syrup or Mixed Fruit Compote
 Afternoon tea – Lemon Drizzle Cake
Vegan: Vegan lemon drizzle
 Canapes – Chicken Satay Skewers and Red Onion Blinis
Starter – Feta & spinach filo parcels with red pepper sauce
Vegan: Red Peppers Stuffed with Fennel
 Main Course – Slow cooked beef bourguignon 'cottage pie style', with green beans & battoned carrots on the side and cauliflower cheese to the table. 
Vegetarian/Vegan main course – Vegan bourginon 'Cottage Pie' style
 Dessert – Sticky toffee pudding, butterscotch sauce & vanilla ice cream
Vegan: Apple Crumble
Day 5
Breakfast – Bacon and egg bap
veggies/vegan: mushrooms & hash brown bap
Afternoon tea –Banana Bread
Vegan: Vegan Banana bread/muffins
Canapes – Rosemary & Garlic baked camembert. Teriyaki salmon
Vegan: Sweet potato and avocado bites
Starter – Roasted butternut squash salad
Main Course – Pan seared duck breast served with redcurrant sauce, dauphinoise potatoes, & tender stem broccoli.
Vegetarian Main Course – Melty Mushroom Wellington, served with dauphinoise potatoes, & tender stem broccoli.
Dessert –Chocolate fondant, served with chocolate crumb & mint choc chip ice-cream
Vegan – Egg free chocolate mousse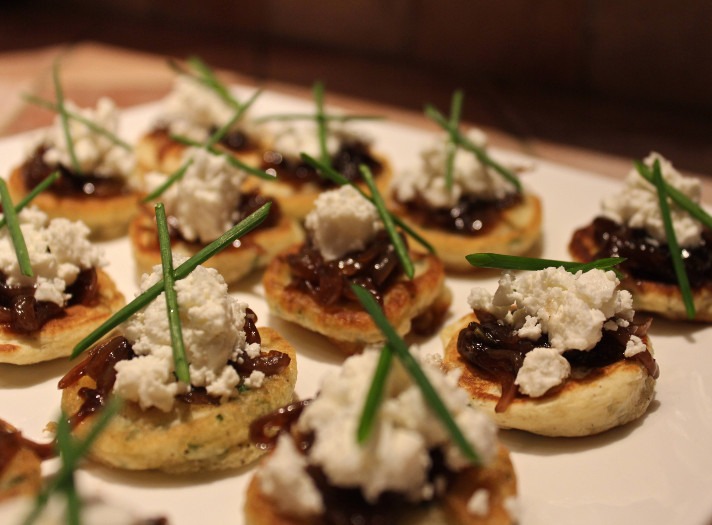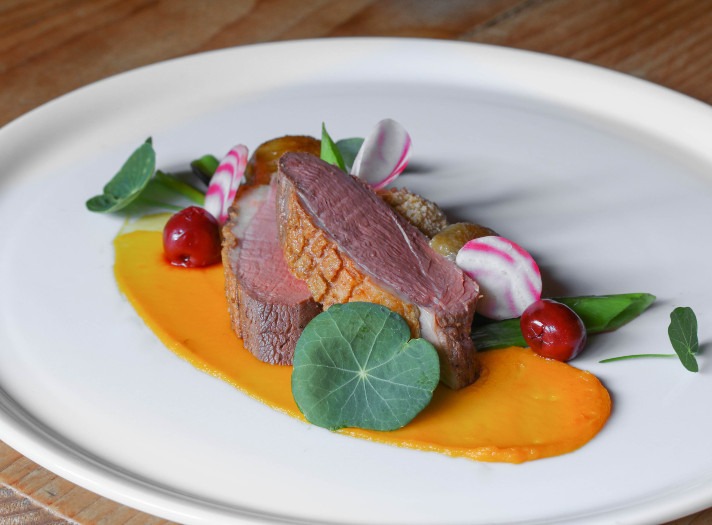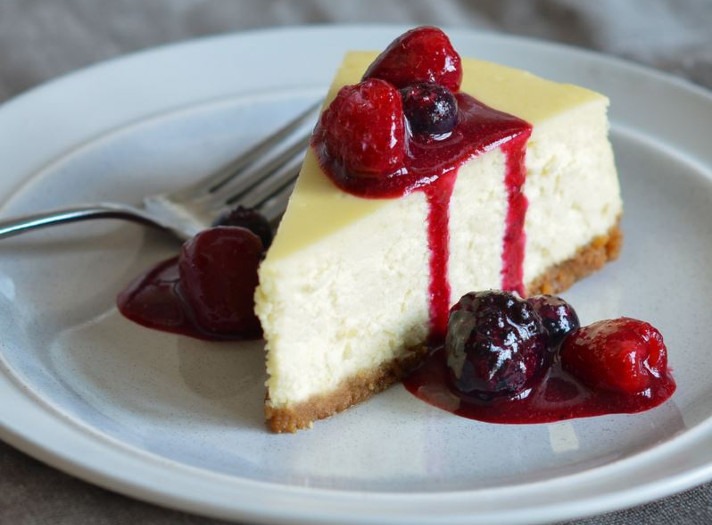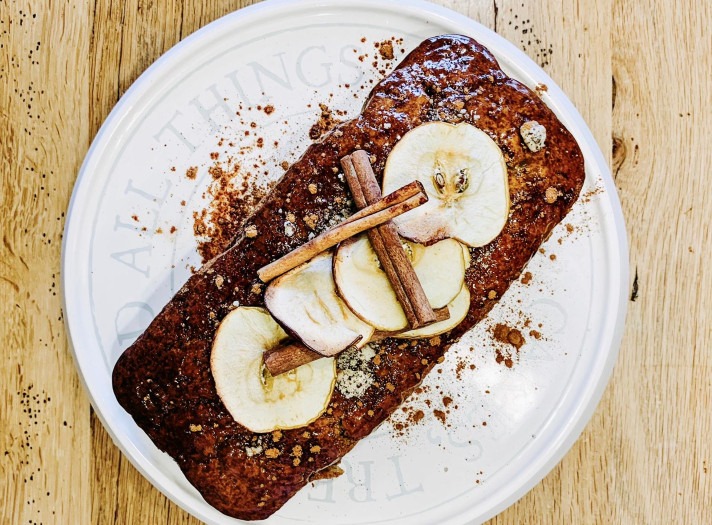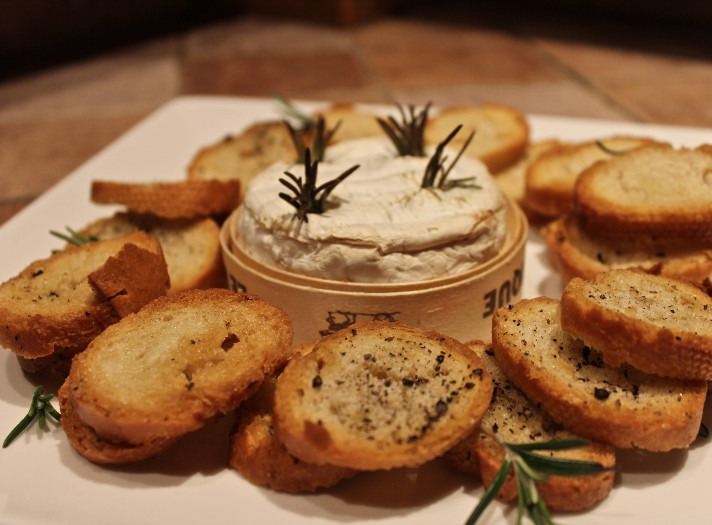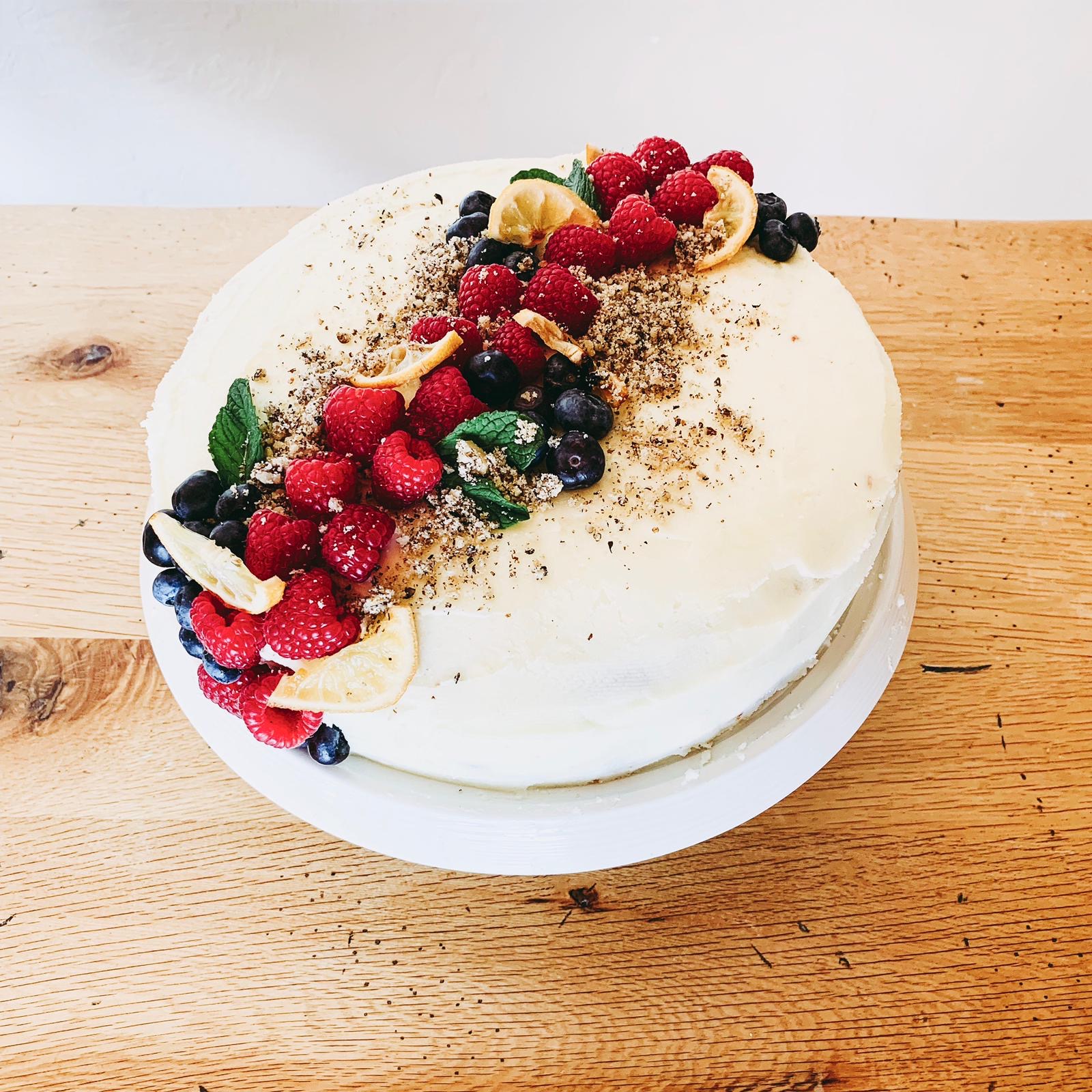 A freshly baked cake along with bread and jam, tea and coffee will be laid out for you every day to help yourselves on your return from the ski slopes. Before dinner we serve a selection of canapés accompanied by an aperitif around the fire. Dinner is then served at about 8 pm, we offer three courses accompanied by complimentary good quality wines, we offer a choice of 3 white and 3 red wines. After dinner, if you still have room, we offer a selection of local cheeses with a choice of tea or coffee.
We are experienced at dealing with dietary requirements and allergies please let us know at time of booking.
For children 12 years and under we have a children's menu, we tend to serve kids meals at about 6pm. Typical meals include spaghetti bolognaise, followed by fruit salad and ice-cream. Plain chicken with baked potato and sweetcorn followed by apple crumble and custard. Roast pork with apple sauce, roast potatoes and carrots, followed by chocolate mousse. All children's meals (as the adults' meals) are homemade.