Are you dreaming of a white Christmas? Well Morzine might just be exactly what you're looking for! With one of the largest connected ski areas in the world, a huge variety of fantastic bars and restaurants AND plenty of Christmas themed activities and events for all the family, why would you go anywhere else? In this blog we will reveal all that Morzine has to offer at Christmas time, and why you should make it your very own winter wonderland.
Morzine Christmas Village
For the last two weeks of the year Morzine is transformed into an enchanted village for the whole family! It's the perfect opportunity to celebrate Christmas amidst snow covered trees, chocolate box chalets and festive lights, all whilst surrounded by a magical festive atmosphere! Throughout this period there is also plenty of animation, activities and events to keep the whole family entertained including ice skating, music, parades and games. Maybe even a visit from the man in red himself!
Christmas Eve
This is when the French traditionally celebrate their Christmas, and the gift giving and meal take place. As a result you can expect there to be a lot going on in the town! Alongside all the activities and shows you can also enjoy the tremendous fireworks display which is launched from the Pleney slope in full view of the whole town, although from properties such as HIbou and Chouette you will have front row seats from your balcony!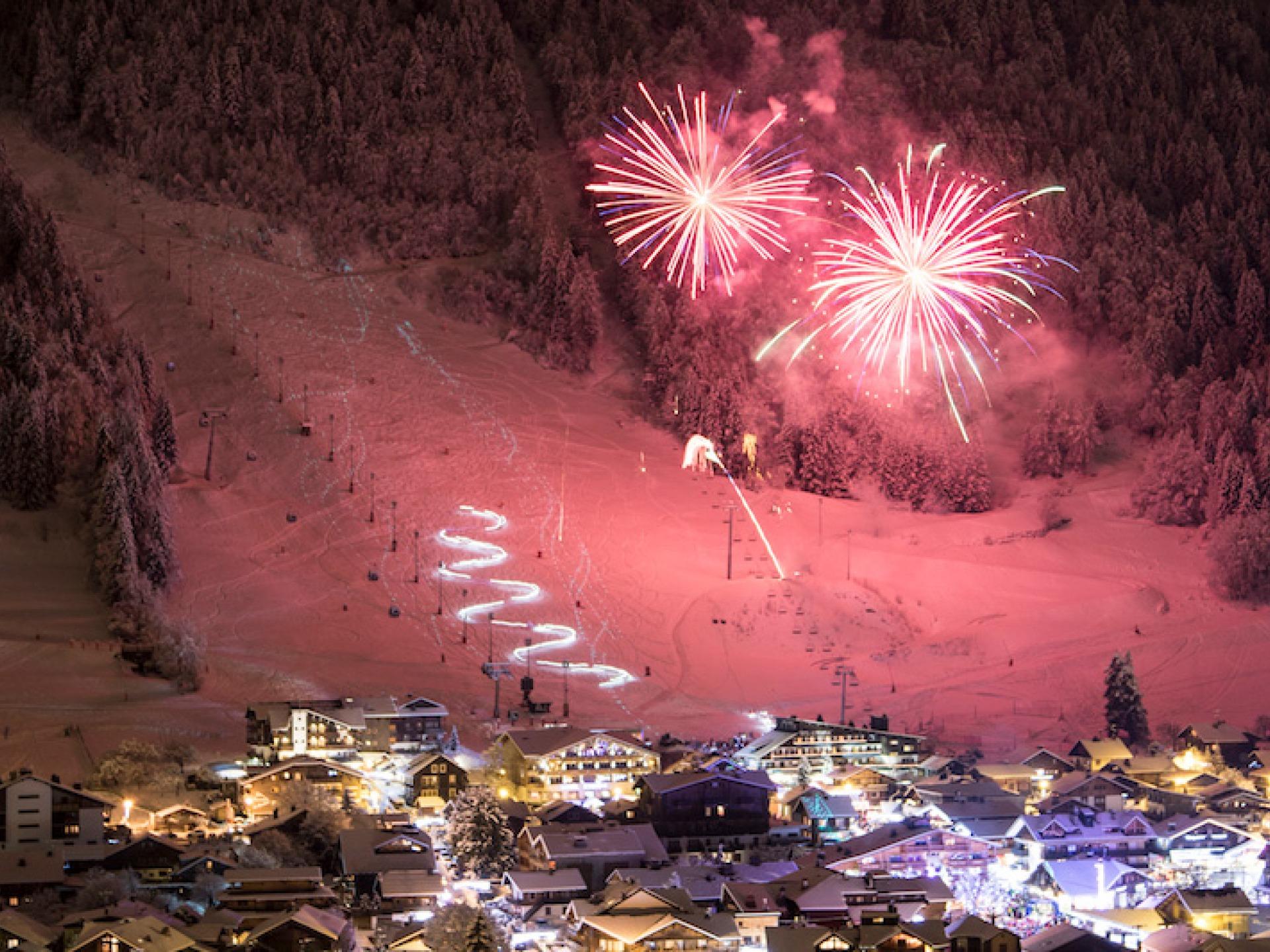 Christmas Day
Christmas Day ushers in yet more celebrations and festivities, after the Christmas morning ski of course! In the afternoon the party continues with more parades, music and animation to entertain the whole family. After a full day of fun it will be time for your Christmas dinner, and Morzine is by no means short of options! If you aren't staying in one of our catered properties, here are a few of our favourites: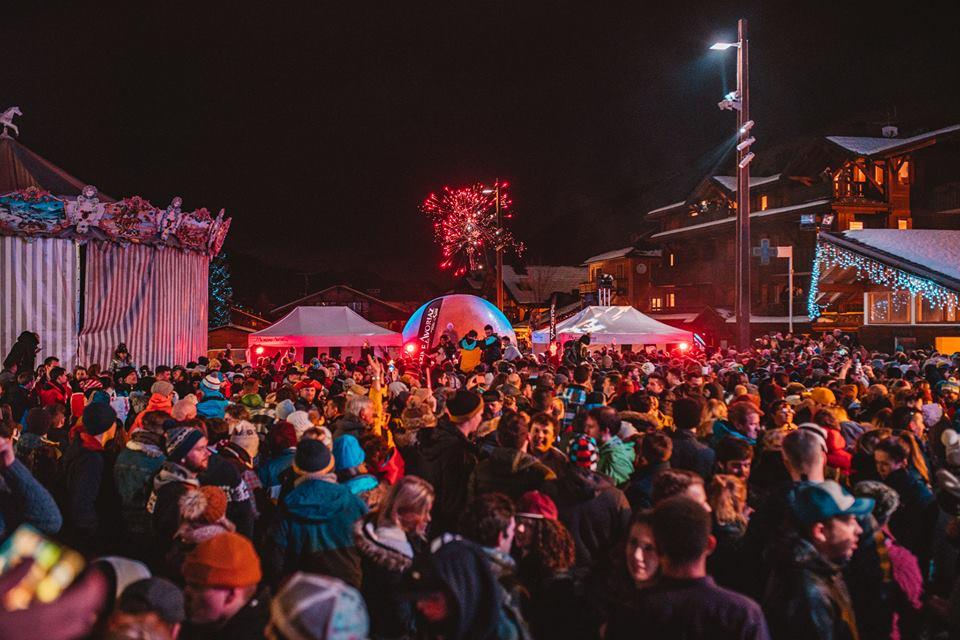 Other
Christmas Activities
Alta Lumina
This enchanted night walk has been a hit with tourists and locals alike since it arrived in Les Gets! You are invited to setoff along the path of a travelling music maker and his hot air balloon, and follow his incredible journey beyond the mountains! This 1km pathway of storytelling through light, music, imagery, set design and interactivity will undoubtedly be a hit with all of the family! Prepare yourself for an amazing experience where music is seen and light can be heard!
Pony and Sleigh Ride / Dog Sledding
Treat your family to a magical experience with a sleigh ride around Avoriaz! Set off on a tour of discovery and learn about the history and heritage of the resort built on top of the cliffs, or just enjoy the scenery! Alternatively you can enjoy a Mushing experience and learn how to drive a dog sled team, including interacting with and harnessing the dogs and moving on to driving your own team around the Avoriaz landscape! Both activites can be booked through the Avoriaz resort website: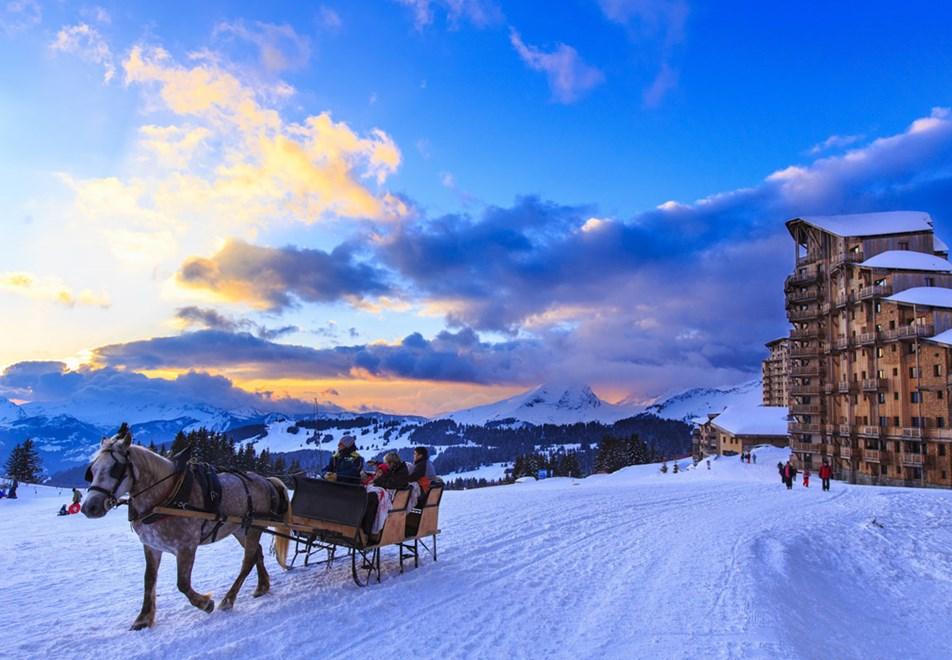 Snowshoe Tours
Fancy escaping the ski crowds and  exploring your winter wonderland in a slightly different way? You can have your very own winter adventure on showshoes with DaysAway Adventures. They offer snowshoe walks in some of the most beautiful and secluded areas of Morzines surrounding mountains. They even offer a torchlit evening walk so you can enjoy the beautiful mountain sunset and the crystal clear views of the stars.
So what are you waiting for? Book your dream Christmas holiday today with us and come and experience everything Morzine has to offer during the festive period!