So you want to go skiing in Morzine, but when is the best time to go? Throughout the 5 months that make up the winter ski season, a lot changes. Prices for accommodation and flights fluctuate, the weather changes, and so do the length of the lift queues! So when is the best time to visit Morzine for your ski holiday? Well in this blog we will cover the pros and cons of each month, to help make your decision easier!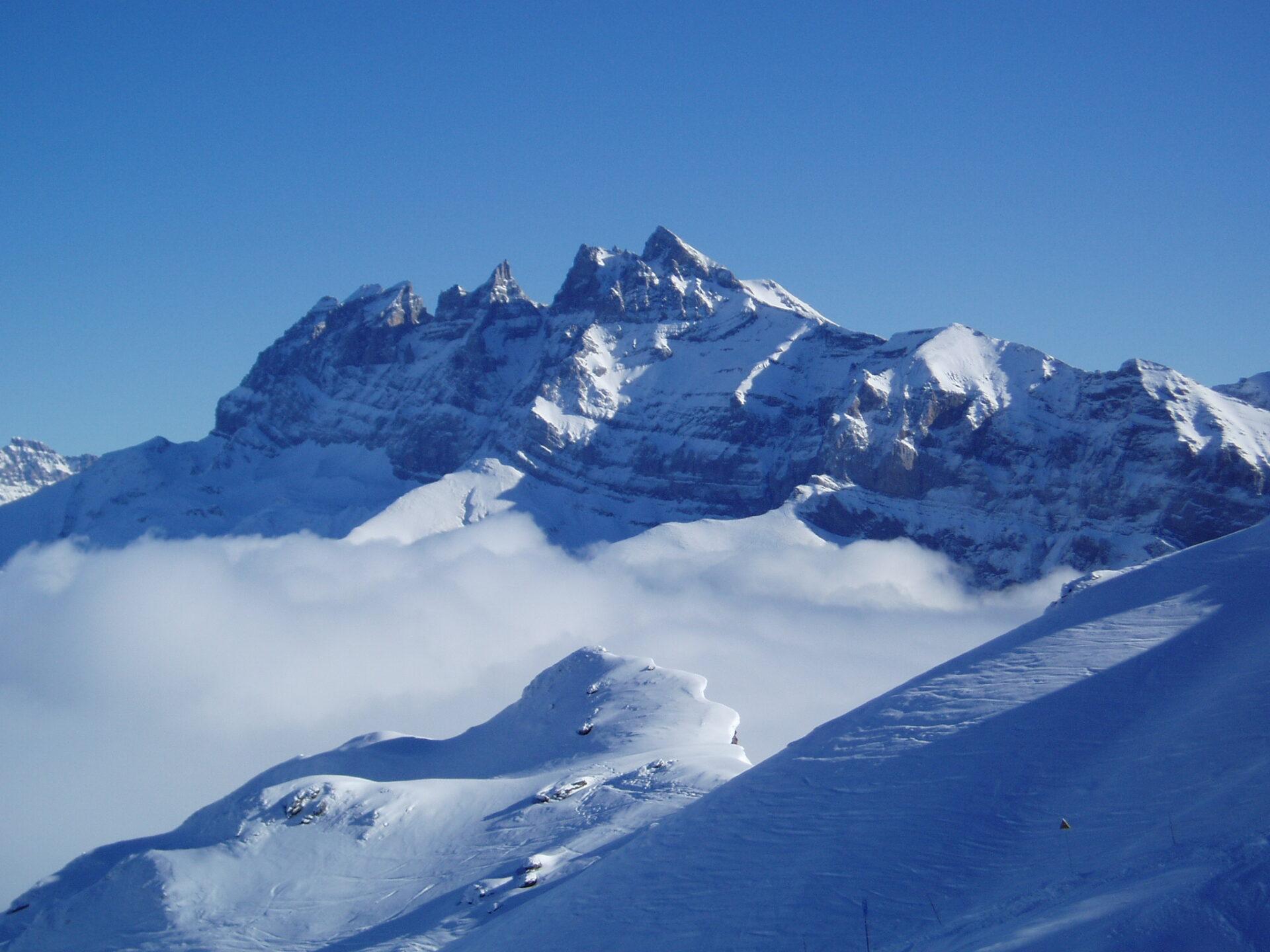 December
Pros
Good snow conditions

Christmas in the snow

New Year celebrations
Cons
More expensive

Busy on the slopes
December has the potential to be one of the best months of the season, but there is also the risk that if the season hasn't got off to a good start on the snow front, the skiing can be less than optimal. However if there has been a lot of snowfall early on in the winter you could be in for the best skiing of the season! Decembers popularity stems mostly from the fact that Morzine is a magical place to spend Christmas and New Year, especially for families. Enjoying the festive period in the Alps and the snow is hard to beat. That being said, due to the popularity of this period lift queues and pistes do tend to be busier in December than other months of the season.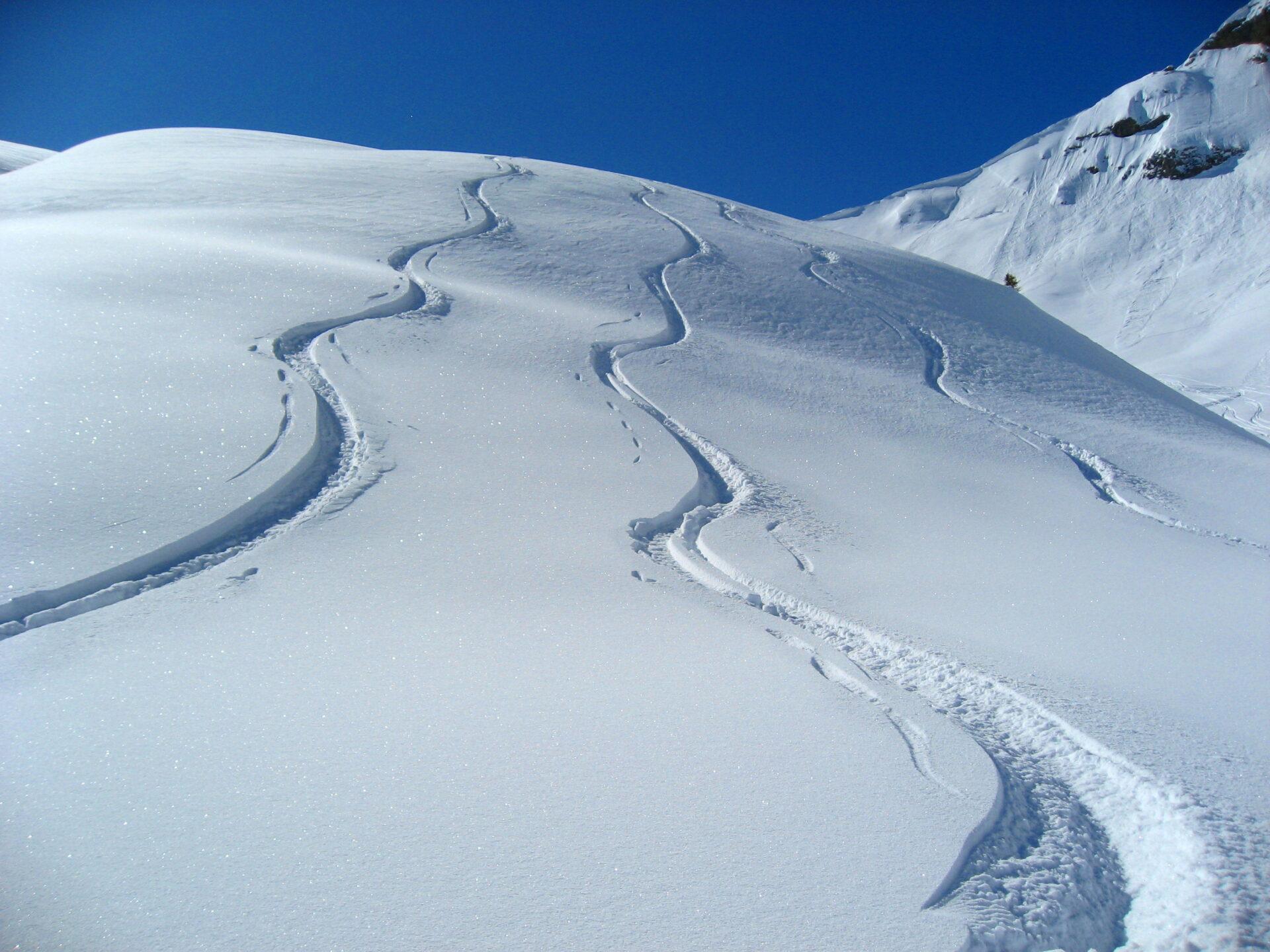 January
Pros
On average more snowfall than December

Much quieter on the slopes

Cheaper accommodation and flights
Cons
Colder temperatures (although good for snow)

Shorter days
January is regarded by many as the best month to ski in Morzine. Following the rush of Christmas and New Year is a much quieter period with on average more snowfall and better weather, and usually slightly colder temperatures. this is great for snow conditions, but perhaps not for those who don't enjoy skiing in minus temperatures. For those who don't like the cold this can perhaps be offset by the fact that we tend to see more bluebird days in January than any other month. In addition, the prices of accommodation and flights drop considerably. So really January is a win all around!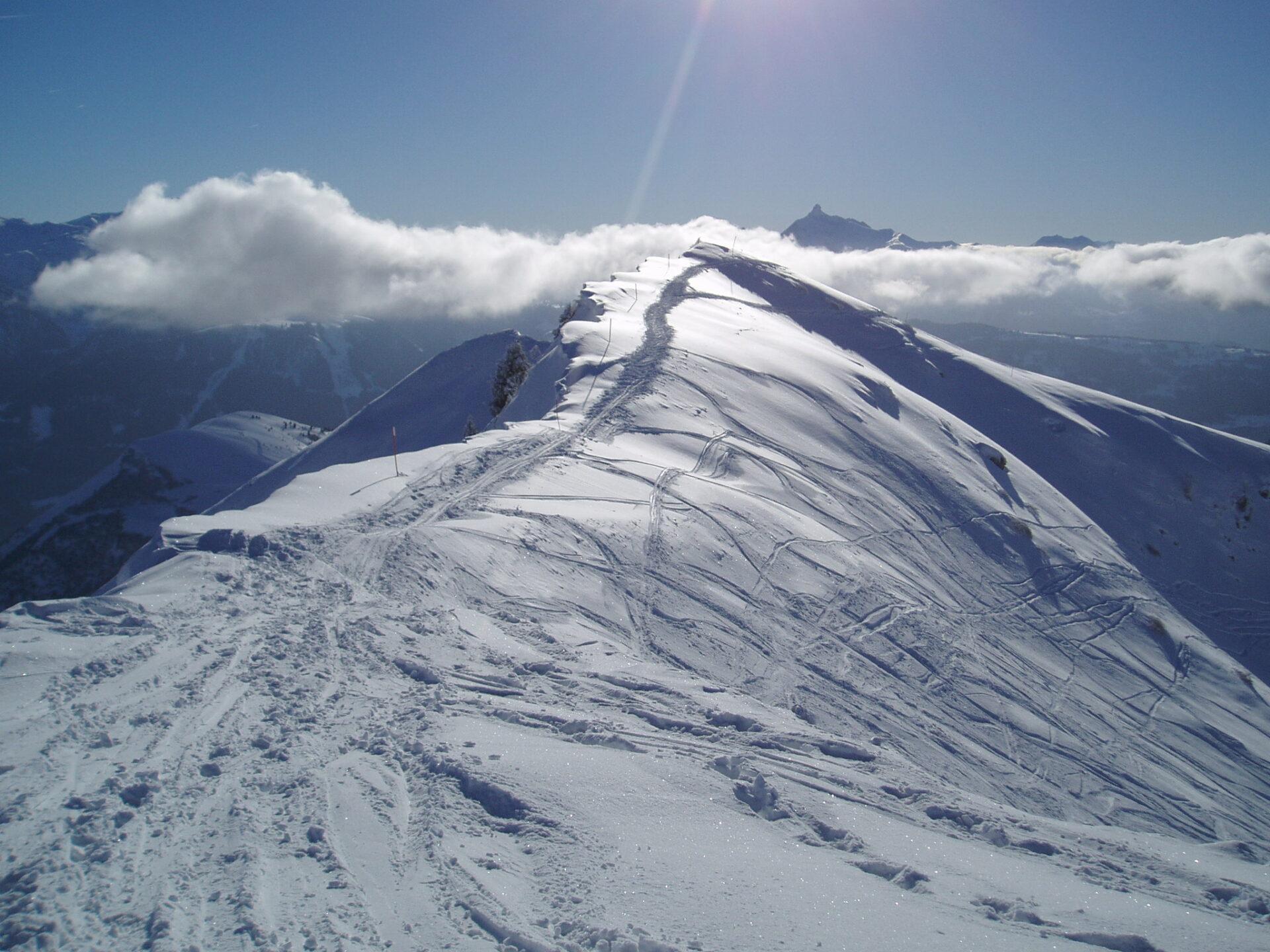 February
Pros
On average the highest snowfall of any month

A great destination for families looking to ski in the school holidays

Second sunniest month on average behind January
Cons
School holidays mean the slopes are busy

Prices of flights during school holiday periods
February is on average the most snow sure month of the season boasting more snowfall than any other month. This is also accompanied usually by a good amount of sunshine as well, so blue bird powder days are definitely on the cards! However the French and English half term holidays mean that the resort and therefore the slopes are busy throughout the month, which means lift queues are too. If you aren't bound by school holidays then it's best to avoid February. But if you are, you will more than likely have good snow conditions and plenty of sunshine to enjoy!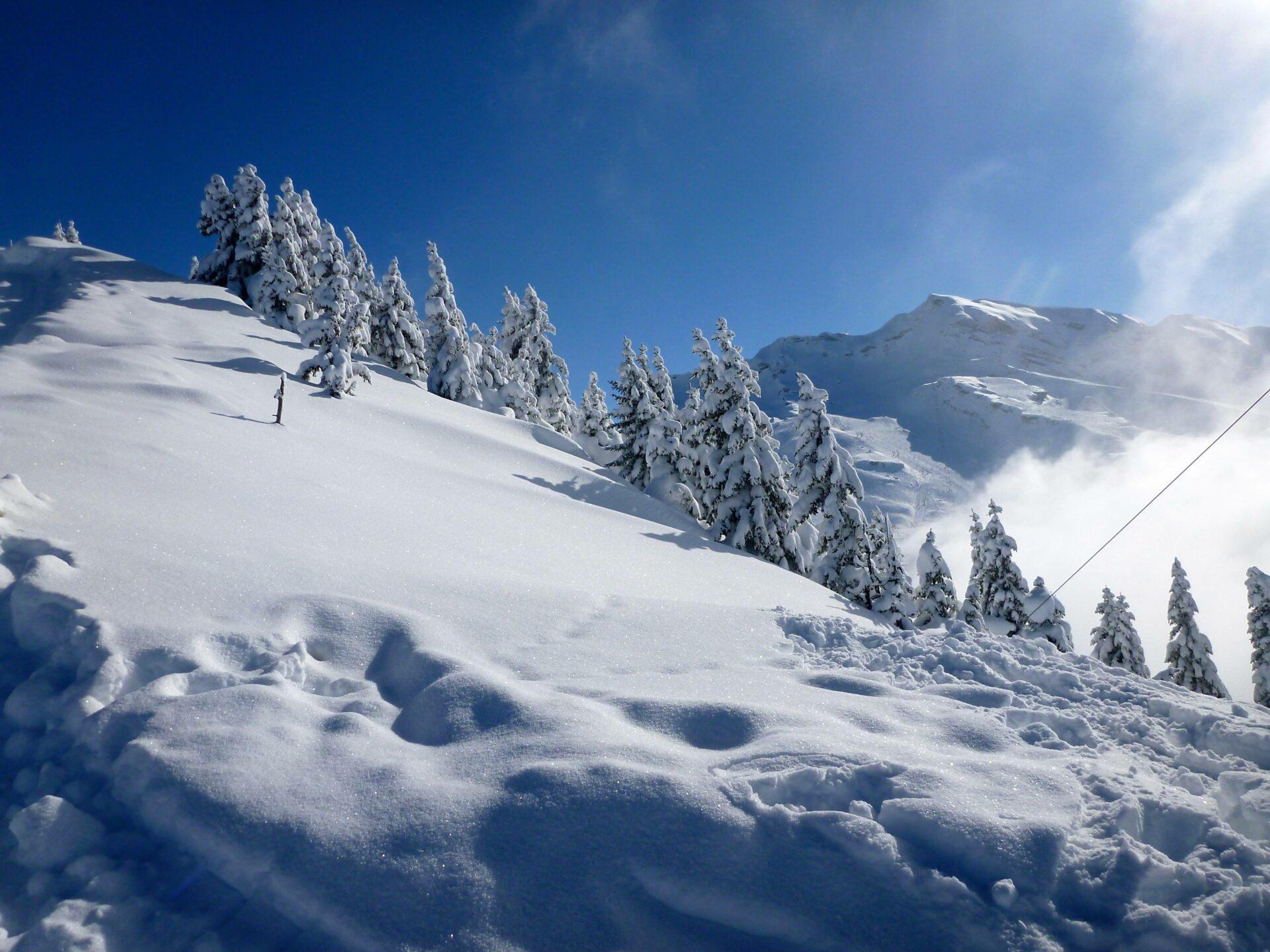 March
Pros
Warmer temperatures

Good average snowfall

Not as busy as February
Cons
Warmer temperatures mean snow may start to decline

Can still be quite busy
March signals the start of spring, and skiing conditions reflect this. You can expect to enjoy warmer temperatures which are perfect for lunching outside or enjoying a drink on the mountain. March can also see a very good amount of snowfall, on average almost as much as February.  The days will be longer which is a plus for those long ski days giving you more sunshine, and if warmer the snow will tend to be harder in the morning and perhaps slushier in the afternoon. Who doesn't love a bit of spring slush! You can expect the slopes to be less busy than February half term, but this is still a popular month due to the pleasant spring conditions and the good chance of snow so not as quiet as January.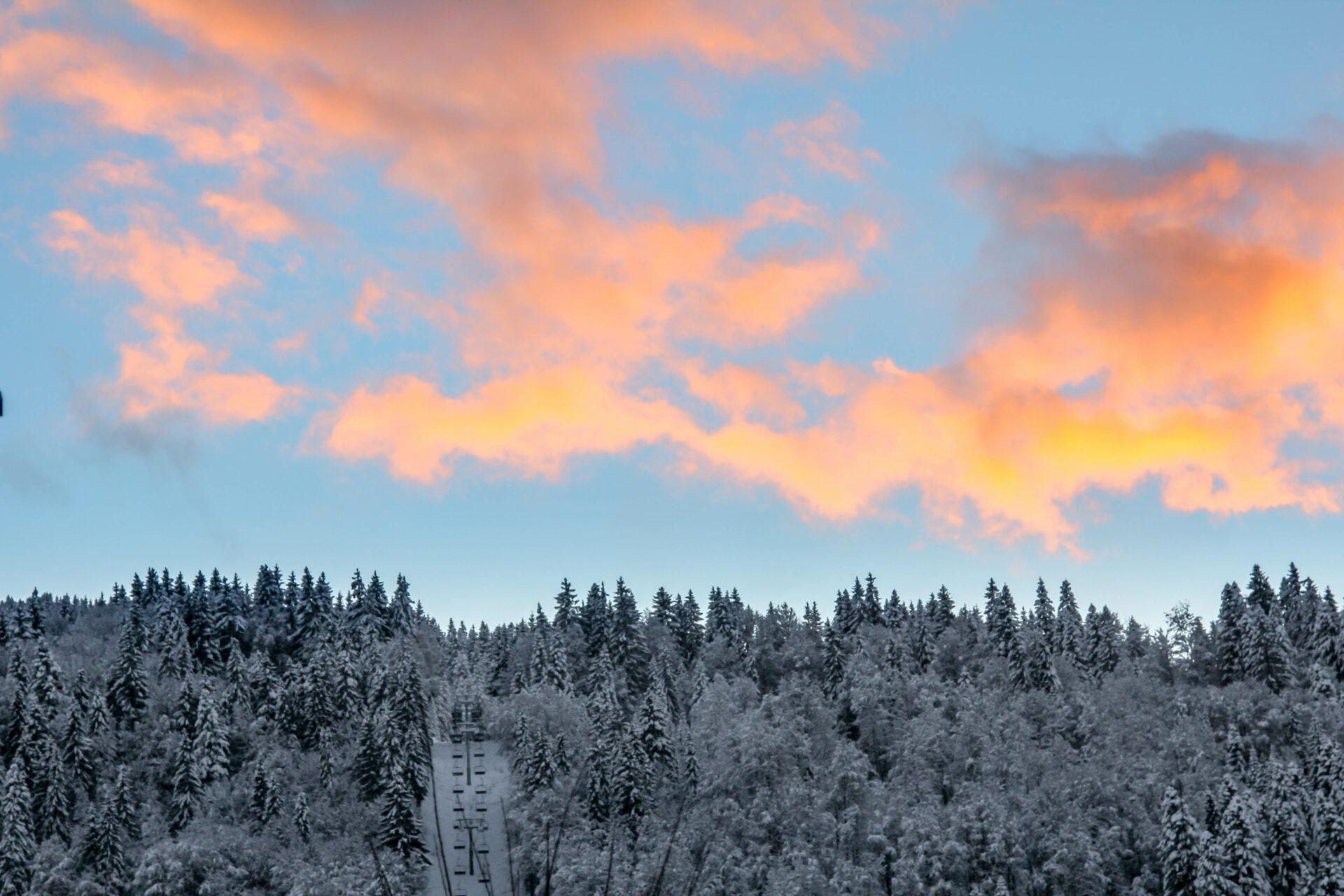 April
Pros
Spring conditions and often late snowfalls

Last minute deals

Quieter slops
Cons
Less snow sure

Less sunshine due to more frequent snow showers
April can go either way. It is not uncommon to get a good amount of snow at the end of March or the start of April, which can set you up for some amazing skiing, especially as during April the slopes are once again quiet. However with the rising temperatures April brings there is a chance that the skiing conditions can be less than optimal. But if you do take the chance, you will at least be rewarded by cheaper prices as last minute deals are common towards the end of the season. If you get lucky you could also enjoy some fantastic skiing conditions just before the season comes to a close.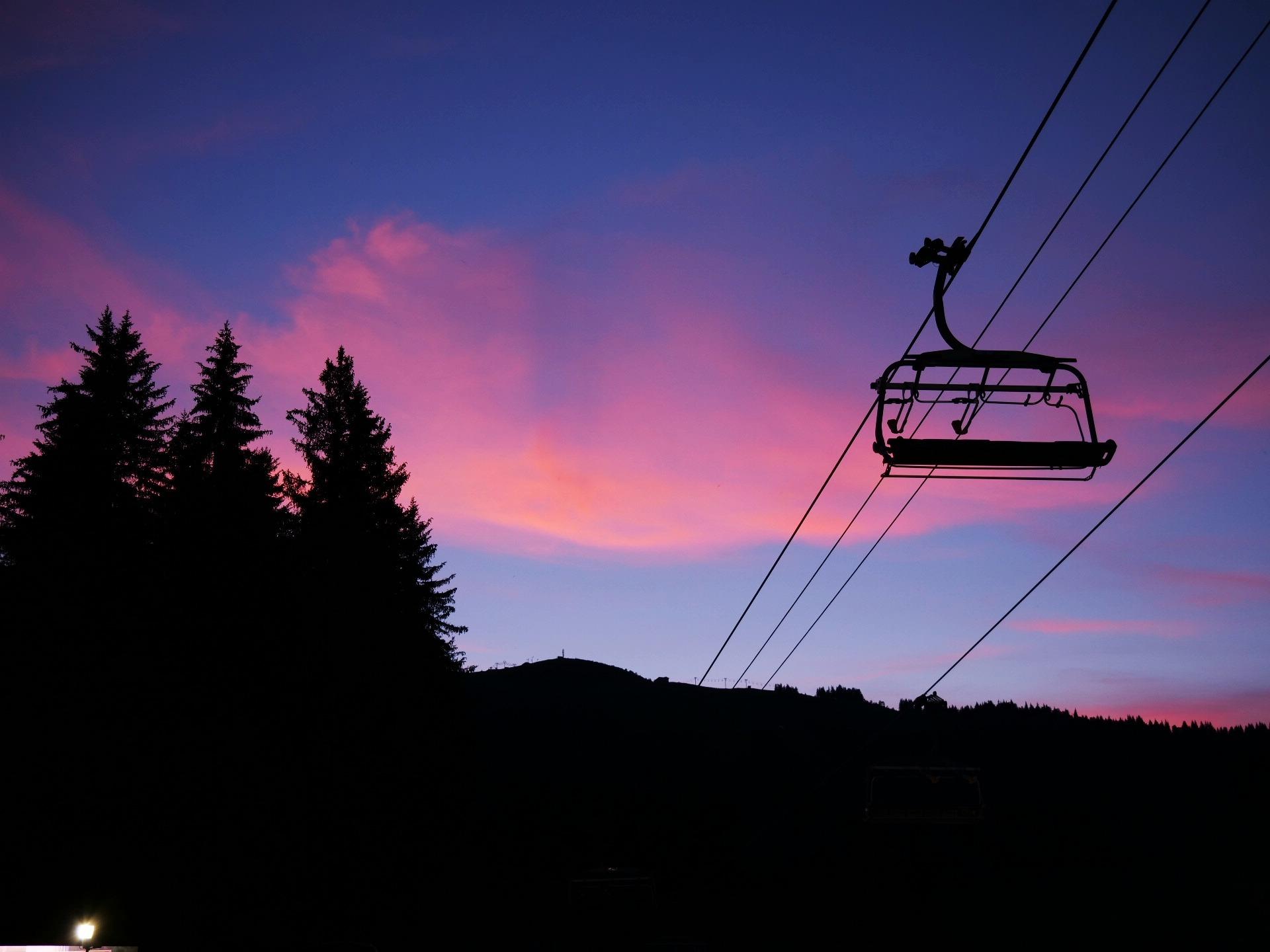 Our Top Pick
January
Although we enjoy spring skiing our choice for the best month to ski in Morzine is January. Good snow, the most sun, and quiet slopes, what more could you ask for!