Snowboarding in the Portes Du Soleil
The Portes Du Soleil is arguably one of the leading ski areas and Avoriaz in particular is seen by many as the snowboard capital of Europe. Linked with 11 other towns, Avoriaz has become a big player in one of the best circuits in the world and with a massive ski area of 650km2 there's some major off-piste to shred.
There's also loads of amazing areas for boarding in both Morzine and Les Gets. See Snowboarding in Morzine and Snowboarding in Les Gets to find out more.
The terrain has something to offer everyone, regardless of age or riding style – parks, powder bowls, cliff drops, trees and wide, easy flats and patrolled snowzones for beginners which are unpisted but safe enough for those just getting used to powder turns.
On days with no fresh powder, you can head to one of 9 parks and have a play. Avoriaz has 3 parks alone, plus a permanent super pipe and the town is big on boarding so they are always well maintained. If you're a piste hound then there are some fast, steep reds and some wide lazy blues if you're feeling like an cruisy, easier day.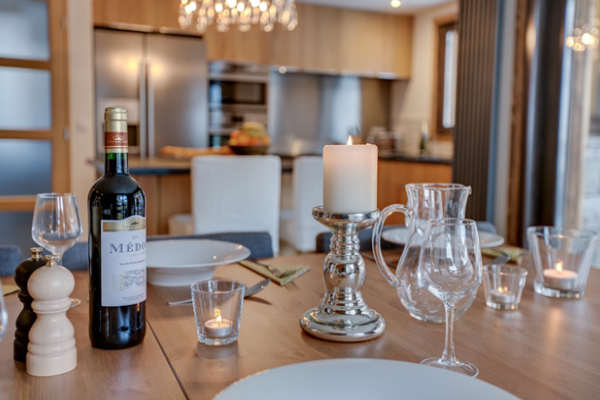 Self Catered Chalets
We run 14 beautiful self-catered properties in Morzine and one ski in ski out self-catered chalet in Les Gets.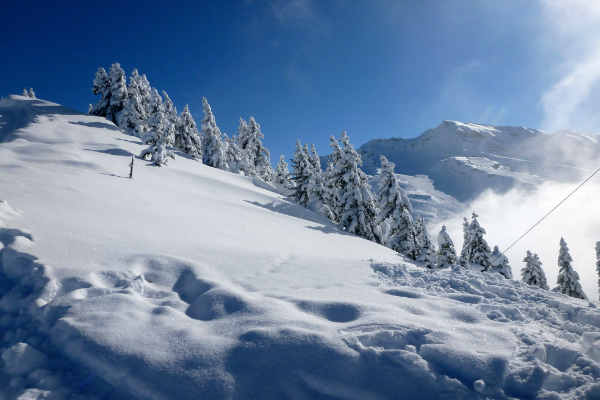 Ski Weekends
Morzine and Les Gets's proximity to Geneva airport make them ideal ski resorts for a short stay. We offer 3 and 4 night short stays in our catered chalets.
Portes Du Soleil Snowboard Parks
The Stash Snowboard Park
The Stash snow park can be found between the Lindarets bowl and the top of Avoriaz. It was developed by Jake Burton of Burton Snowboards in 2004.  This is the first eco-friendly Superpark in all of Europe and the second in the world after California. The Stash is 1.3 km long with 470 m descent, it has wall rides, rails made from logs, rainbows, boxes, picnic benches, pow-slashes and jumps through trees.
The Arare Snowboard Park
Arare started in 1993 and is set up for the seriously advanced boarders. Just above Avoriaz, the park is 800m long and 80m wide and has some huge jumps and rails. The park changes and advances as the season goes on, the more snow, the better it gets. Helmets are obligatory!!!
Les Crosets SuperPark
Les Crosets SuperPark is on the Swiss side of the Portes du Soleil and locals tend to hit this during busy periods when the larger parks like the Chapelle and Arare are swamped. Here you'll find some cruisy kickers and tabletops from 6m to 20m+ for intermediate to advanced freestylers. There's also a load of cool features and a natural half pipe at the end to boost out of.
La Chapelle Snowboard Park
La Chapelle is located in the main area of Avoriaz, under the Express Proclou lift, and is suitable for all levels from beginners to strong freestylers. The park has its own dedicated drag lift, a good vantage point to watch the big boys do their thing and listen to the beats playing over the sound system.
The Avoriaz Superpipe
The Superpipe,  is found in the Arare area and due to it's super size, is for the big players only.  The Superpipe is 120m long and between 6 and 6.5m high walls and is now one of the last pipes in France. The pipe is located opposite the Prodain lift and has it's own button lift so you can lap to your hearts' content without unstrapping!
Chatel SmoothPark
Chatel SmoothPark is a super fun park located in the Super Chatel area. Expect music to be playing all day, a chill-out area for tired riders including picnic benches and a self service barbecue, a free to ride Airbag, a border-cross area and 2 Lifts (one on each side of the park: Cocks & Bossons lifts)