Canyoning in Morzine is exhilarating, challenging and a true adventure. Over many thousands of years the Nyon river in Morzine has formed a canyon in the rock face. The river cascades down this at quite a force and the strength of the water has created natural water slides, rock pools and a series of waterfalls.
Starting with a 42m abseil off a bridge you are lowered into the canyon and then with the help of your guide you will make your way down, this involves jumping into rock pools, sliding down those natural slides (close your eyes and hang on tight), being lowered down a rope into a waterfall and finally abseiling down the last big waterfall at the bottom. It isn't for the faint hearted!
The water is pretty icy cold so you will be given a padded wetsuit to keep you warm. You'll also be given a helmet and a harness so you can abseil and be lowered down safely. You need to wear trainers that you don't mind getting wet.
Canyoning takes about 3 hours in total. You need to be able to swim and have a head for heights, it is generally recommended for children from 12 years upwards. We are happy to book this activity for any of our guests staying at our self-catered chalets in Les Gets or at any of our self-catered properties in Morzine.
Self Catered Apartments
We have a range of smaller self catered apartments, sleeping up to 11 people, in the Morzine and Les Gets area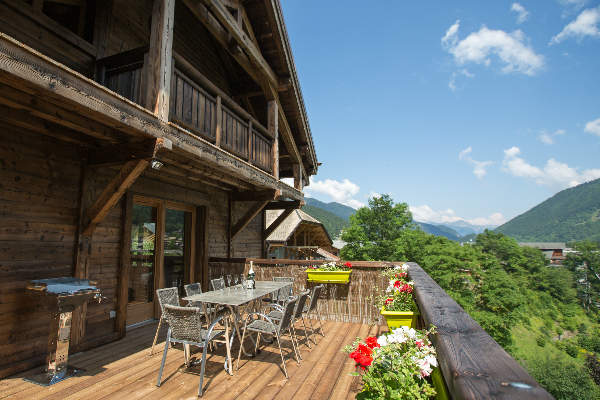 Self Catered Chalets
We offer a selection of larger self catered chalets in Morzine, sleeping between 12-15 people
Fantastic Activities Throughout The Summer