The Portes du Soleil has a Multi Pass scheme during summer that makes coming here on holiday really good value. The Multi Pass gives guests access to the swimming pool complex in Morzine, the Montriond and Les Gets swimming lakes, 25 chairlifts and telecabines for walkers, the tennis courts in both Morzine and Les Gets, all in resort buses and trains, Morzine's ice rink & plenty more all for only €2.50 a day.
With the Portes du Soleil Multi Pass, walkers can hop over the border into Switzerland and back again thanks to the unlimited use of chairlifts and cable cars. With your Multi pass you can take the pain out of hiking and head off to discover some of the 850km of footpaths. If you get hot you can have a refreshing dip in a lake, if you feel energized you can bash a ball around on the tennis courts, or why not chill-out at the ice-rink? You can leave your car in the car park and instead get around by the lifts, by the tourist road trains or hop on the inter-resort bus service!
This means you can go for a hike in the morning, swim in the afternoon and then have a game of tennis in the evening all for only €2.50. This is only available to guests staying with hotels/chalet companies who have paid to join the scheme, we think it is a brilliant offer and have therefore affiliated with the tourist office so we can offer the Multipass to our guests, this offers great value for money. To benefit from this, please email us with your requirements and we can take it from there.
Amazing Chalets and Apartments in Morzine and Les Gets.
Instantly check availability across all our catered and self-catered accommodation.
<form action="https://yourholiday.reach4thealps.com/checker"<!-- [et_pb_line_break_holder] --> method="post"<!-- [et_pb_line_break_holder] --> id="availability-checker-form"<!-- [et_pb_line_break_holder] --> class="ninja-forms-form-wrap"><!-- [et_pb_line_break_holder] --><!-- [et_pb_line_break_holder] --> <!-- field used to pass data to the availability checker, format must be yyyy-mm-dd --><!-- [et_pb_line_break_holder] --> <input type="hidden" id="date" name="date"><!-- [et_pb_line_break_holder] --><!-- [et_pb_line_break_holder] --> <div class="col-md-3"><!-- [et_pb_line_break_holder] --> <div id="nf-field-14-container" class="nf-field-container textbox-container label-above "><!-- [et_pb_line_break_holder] --> <!-- [et_pb_line_break_holder] --> <div class="nf-field"><!-- [et_pb_line_break_holder] --> <div id="nf-field-14-wrap" class="field-wrap textbox-wrap" data-field-id="14"><!-- [et_pb_line_break_holder] --> <!-- [et_pb_line_break_holder] --> <div class="white-label"><!-- [et_pb_line_break_holder] --> <label for="nf-field-14" class="">From </label><!-- [et_pb_line_break_holder] --> </div><!-- [et_pb_line_break_holder] --> <!-- [et_pb_line_break_holder] --> <div class="nf-field-element"><!-- [et_pb_line_break_holder] --> <input type="text"<!-- [et_pb_line_break_holder] --> id="from_date"<!-- [et_pb_line_break_holder] --> data-theme="my-style"<!-- [et_pb_line_break_holder] --> data-format="d-m-Y"<!-- [et_pb_line_break_holder] --> data-modal="true"<!-- [et_pb_line_break_holder] --> data-large-mode="true"<!-- [et_pb_line_break_holder] --> data-large-default="true"<!-- [et_pb_line_break_holder] --> data-max-year="2030"<!-- [et_pb_line_break_holder] --> class="ninja-forms-field nf-element transparent-input"<!-- [et_pb_line_break_holder] --> style="width: 100%"/><!-- [et_pb_line_break_holder] --> </div><!-- [et_pb_line_break_holder] --> <!-- [et_pb_line_break_holder] --> <!-- [et_pb_line_break_holder] --> </div><!-- [et_pb_line_break_holder] --> </div><!-- [et_pb_line_break_holder] --> <!-- [et_pb_line_break_holder] --> </div> <!-- [et_pb_line_break_holder] --> </div><!-- [et_pb_line_break_holder] --><!-- [et_pb_line_break_holder] --> <div class="col-md-3"><!-- [et_pb_line_break_holder] --> <div id="nf-field-14-container" class="nf-field-container textbox-container label-above "><!-- [et_pb_line_break_holder] --> <!-- [et_pb_line_break_holder] --> <div class="nf-field"><!-- [et_pb_line_break_holder] --> <div id="nf-field-14-wrap" class="field-wrap textbox-wrap" data-field-id="14"><!-- [et_pb_line_break_holder] --> <!-- [et_pb_line_break_holder] --> <div class="white-label"><!-- [et_pb_line_break_holder] --> <label for="nf-field-14" class="">Number of Nights</label><!-- [et_pb_line_break_holder] --> </div><!-- [et_pb_line_break_holder] --> <!-- [et_pb_line_break_holder] --> <div class="nf-field-element" ><!-- [et_pb_line_break_holder] --> <input type="number"<!-- [et_pb_line_break_holder] --> id="no_of_nights"<!-- [et_pb_line_break_holder] --> name="no_of_nights"<!-- [et_pb_line_break_holder] --> step="1"<!-- [et_pb_line_break_holder] --> min="1"<!-- [et_pb_line_break_holder] --> max="14"<!-- [et_pb_line_break_holder] --> value="7"<!-- [et_pb_line_break_holder] --> class="ninja-forms-field nf-element transparent-input"<!-- [et_pb_line_break_holder] --> style="width: 100%"/><!-- [et_pb_line_break_holder] --> </div><!-- [et_pb_line_break_holder] --> <!-- [et_pb_line_break_holder] --> </div><!-- [et_pb_line_break_holder] --> </div><!-- [et_pb_line_break_holder] --> <!-- [et_pb_line_break_holder] --> </div> <!-- [et_pb_line_break_holder] --> </div><!-- [et_pb_line_break_holder] --><!-- [et_pb_line_break_holder] --> <div class="col-md-3"><!-- [et_pb_line_break_holder] --> <div id="nf-field-14-container" class="nf-field-container textbox-container label-above "><!-- [et_pb_line_break_holder] --> <!-- [et_pb_line_break_holder] --> <div class="nf-field"><!-- [et_pb_line_break_holder] --> <div id="nf-field-14-wrap" class="field-wrap textbox-wrap" data-field-id="14"><!-- [et_pb_line_break_holder] --> <!-- [et_pb_line_break_holder] --> <div class="white-label"><!-- [et_pb_line_break_holder] --> <label for="nf-field-14" class="">Number of Guests</label><!-- [et_pb_line_break_holder] --> </div><!-- [et_pb_line_break_holder] --> <!-- [et_pb_line_break_holder] --> <div class="nf-field-element" ><!-- [et_pb_line_break_holder] --> <input type="number"<!-- [et_pb_line_break_holder] --> id="no_of_guests"<!-- [et_pb_line_break_holder] --> name="no_of_guests"<!-- [et_pb_line_break_holder] --> step="1"<!-- [et_pb_line_break_holder] --> min="1"<!-- [et_pb_line_break_holder] --> max="14"<!-- [et_pb_line_break_holder] --> value="1"<!-- [et_pb_line_break_holder] --> class="ninja-forms-field nf-element transparent-input"<!-- [et_pb_line_break_holder] --> style="width: 100%"/><!-- [et_pb_line_break_holder] --> </div><!-- [et_pb_line_break_holder] --> <!-- [et_pb_line_break_holder] --> </div><!-- [et_pb_line_break_holder] --> </div><!-- [et_pb_line_break_holder] --> <!-- [et_pb_line_break_holder] --> </div> <!-- [et_pb_line_break_holder] --> </div><!-- [et_pb_line_break_holder] --><!-- [et_pb_line_break_holder] --><!-- [et_pb_line_break_holder] --><!-- [et_pb_line_break_holder] --> <div class="col-md-3"><!-- [et_pb_line_break_holder] --><!-- [et_pb_line_break_holder] --> <div class="nf-field"><!-- [et_pb_line_break_holder] --> <div id="nf-field-14-wrap" class="field-wrap textbox-wrap" data-field-id="14"><!-- [et_pb_line_break_holder] --> <!-- [et_pb_line_break_holder] --> <div class="nf-field-label"><!-- [et_pb_line_break_holder] --> <label for="nf-field-14" class=""> </label><!-- [et_pb_line_break_holder] --> </div><!-- [et_pb_line_break_holder] --> <!-- [et_pb_line_break_holder] --> <div class="nf-field-element" ><!-- [et_pb_line_break_holder] --> <a href="#" id="submit-button" class="et_pb_more_button et_pb_button" style="margin-top: 0px; color: white; font-size: 16px;">Check Availability</a><!-- [et_pb_line_break_holder] --> </div><!-- [et_pb_line_break_holder] --> <!-- [et_pb_line_break_holder] --> </div><!-- [et_pb_line_break_holder] --> </div><!-- [et_pb_line_break_holder] --><!-- [et_pb_line_break_holder] --><!-- [et_pb_line_break_holder] --> </div><!-- [et_pb_line_break_holder] --><!-- [et_pb_line_break_holder] --></form>
Self Catered Apartments
We have a range of smaller self catered apartments, sleeping up to 11 people, in the Morzine and Les Gets area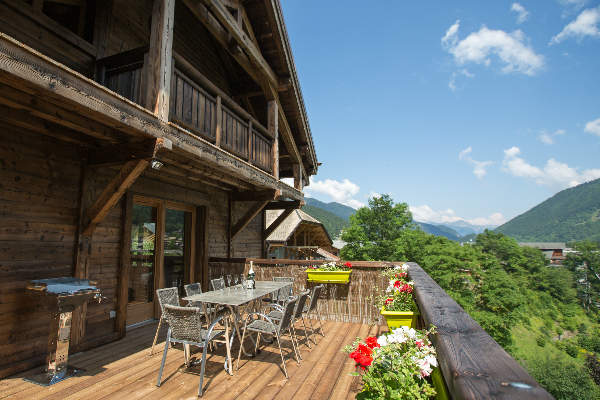 Self Catered Chalets
We offer a selection of larger self catered chalets in Morzine, sleeping between 12-15 people
Fantastic Activities Throughout The Summer