If you have a head for heights and fancy a bit of exhilaration then give this a go. At the top of the Chaux Fleurie lift in Lindarets there are 2 huge zip lines that go from one side of the valley to the other at a height of 240m above the ground. Wearing a special harness and lying down in a superman position you are attached to this zip line. When you're ready, the instructor releases the harness and off you go, flying to the other side of the valley at almost 100 km/h (60 mph). There is then a second zip line that takes you back to the Plaine Dranse side of Chaux Fleurie from where you can catch the Rossachons chairlift back up to the top.
Fantasticable Practical Info
To access the fantasticable the easiest way is to park at Lindarets and then use the Multi Pass to go up the Chaux Flurie chairlift. Otherwise you can get to the top of Chaux Fleurie using the lift system and then walk in between lifts, starting from either the Super Morzine or Prodains telecabines. It's a nice hike, pack a picnic lunch or stop off in one of the lovely restaurants at Lindarets and make a day of it! To get back you can either hop on the chairlift back down or take a nice stroll down to Lindarets via a lovely wildlife trail. Keep your eyes out for the Marmottes!
There is not an age restriction but you need to weigh between 35 and 120 kilos to be able to do the fantasticable and you can opt to do a tandem flight as long as your combined weight isn't more than 150 kilos. A guide price is €36 per person. The fantasticable operates from the 23rd of June until the beginning of September.
Self Catered Apartments
We have a range of smaller self catered apartments, sleeping up to 11 people, in the Morzine and Les Gets area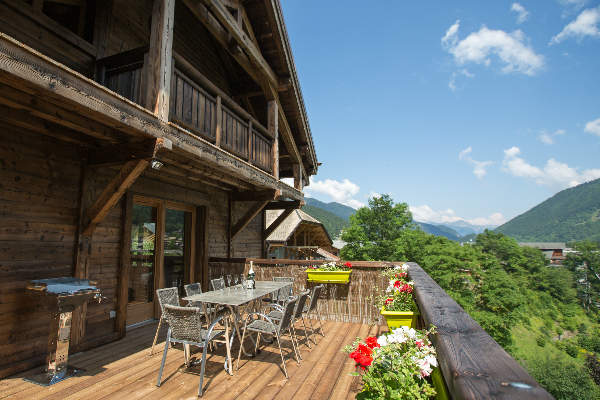 Self Catered Chalets
We offer a selection of larger self catered chalets in Morzine, sleeping between 12-15 people
Fantastic Activities Throughout The Summer